Burke Memorial Museum and Beechworth Historic Precinct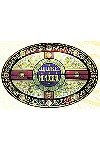 Acknowledged as one of the best regional museums in Victoria and one of the oldest in Australia. The museum dates back to 1856 with the formation of Young Men's Association and consequent establishment of the Athenaeum & Public Library. In 1863 the Museum was added in honour of Robert O'Hara Burke, (explorer of Burke & Wills fame) who was Superintendent of Police at Beechworth from 1854-1858. We hold a comprehensive collection of south-eastern Australian Aboriginal artefacts Gold discovery & hardships of daily life on the Goldfields. There is a Natural History collection dating back to the 1860's, including the extinct Tasmanian tiger. Main collections include: Goldmining and life on the goldfields, R.E. Johns Aboriginal Collection, Beechworth Chinese Community Collection, Local Families, Identities Collection, Archives, Ned Kelly
Address:
Loch Street, Beechworth VIC 3747, Australia
Hours:
10.00am - 5.00pm daily (closed Chrismas Day) subject to review.

Admission:
Adult - $ 6.00 Conc/Student - $ 4.00 Family (2 ad 3 ch) - $12.00
GOLD TICKET Adult $15.00 Conc/Student $ 8.50 Family $30.00
Facilities:
Wheelchair access (to be upgraded) Parking available, Tours available.
Museum shop, education programs, guided tours, venue hire, research and photographic copy service.

Collection:
In 1863 the Burke Museum was added to the Beechworth Public Library and Athenaeum (est. 1856) in honour of Robert O'Hara Burke, the explorer of Burke and Wills fame. Today the Burke Museum presents cultural and natural heritage material, which contributes to the understanding and appreciation of the customs, activities, historic episodes, the natural environment and local identities associated with the Beechworth area.