Quilt No.1006JC - Josephine Curtis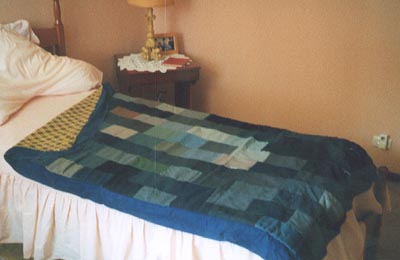 Description:
Taylor's sample quilt made from men's suit swatches, mainly greys and blues. Edging is 6cms wide, of blue flannelette. Padding is an old grey blanket, and the backing is of printed pattern corduroy. 1680 x 920 mm.
History:
Quilt was made by Mrs Valencia Venn in Glenbrook, in 1960. It was then owned by Mrs M Rowe (born Curtis), and is now owned by Mrs Josephine Curtis, daughter of the maker.
Story:
"The quilt shown in the enclosed photograph was originally made by my mother Mrs Valencia Venn (born 1892 died 1985) from the material pieces of men's suit swatches in 1960. The swatches came from her nephew's menswear shop which was situated in Liverpool NSW.
Mrs Venn was handicrafts officer of the Glenbrook branch of the CWA for many years.
Mrs Venn was a busy seamstress whose main work was making ballet tutu's for the Sydney Royal Academy of Dancing, and also stage costumes. She also started the CWA Handcraft classes in Glenbrook NSW.
Apart from this quilt two others were made for her grandchildren. All of these quilts were well used over the ensuing years." [Josephine Curtis]
The swatches came from Ingall's Men's Centre, 51 Scott Street, Liverpool NSW.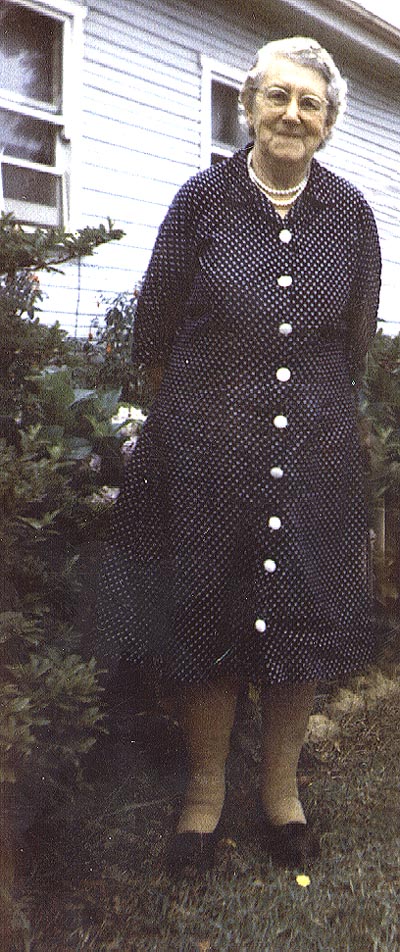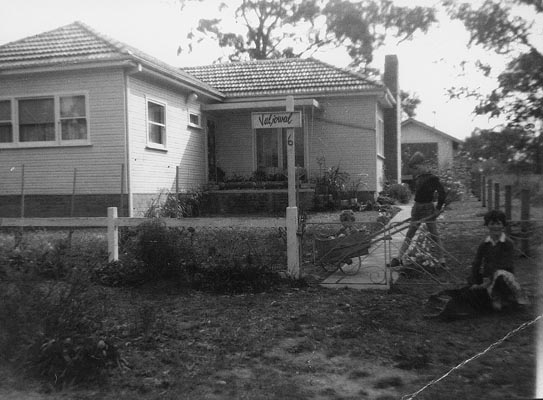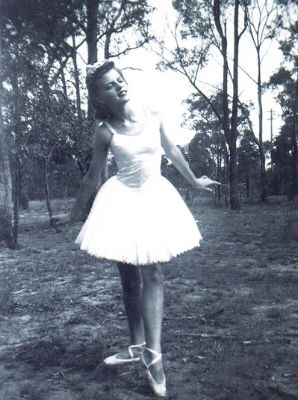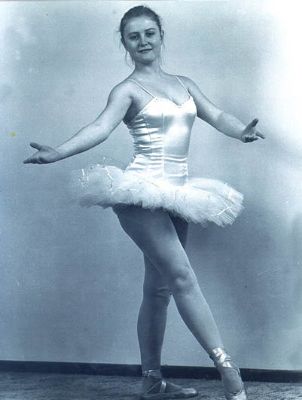 Related Quilts:

Quilt top of cottons including shirting materials constructed in kaleidoscope pattern with star border. Hand pieced over papers, some papers remain at edges. There is no padding and no backing.
2440 x 1720mm

Small patchwork piece possibly made from salesman's samples. There is no opening in the back so it is not a cushion cover. There is no padding. The backing is green polished cotton. There is a 40mm fringe around the edge.
520 x 520mm

Patchwork quilt made from silk and challis and velvet hexagons set to form diamond shapes. The centre shape has 8 hexagons surrounded by a row of 16 hexagons. The outer border of the quilt is 2 rows of 'Tumbling Blocks' set amongst a variety of black silk and satin patches. There is a wide fringe in red, green, blue and yellow. There is no padding and the backing is a recent addition in red cotton, synthetis mix.
1770 x 1740mm

Patchwork quilt made from pure wool suiting samples in shades of navy blue and brown. Quilt is constructed in 11 rows containing 11 pieces. Each piece is 14cm x 9cm. No padding. Backing is of mauve cotton with a floral pattern of closely spaces white/pale mauve flowers.
1480 x 900mm

Double sided machine sewn patchwork quilt made from clothing scraps, wool blends, corduroy, velvets. Patterns include checks and tartans and there are many plain colours. Shapes are mainly rectangles and squares.
1524 x 1372mm

Handmade quilt in off centre log cabin pattern. Pieces are floral furnishing and dress fabrics, in twenty blocks. There is no padding, and backing is of bright floral cotton. 1900 x 1500 mm.