Orchid necklace
told by Thancoupie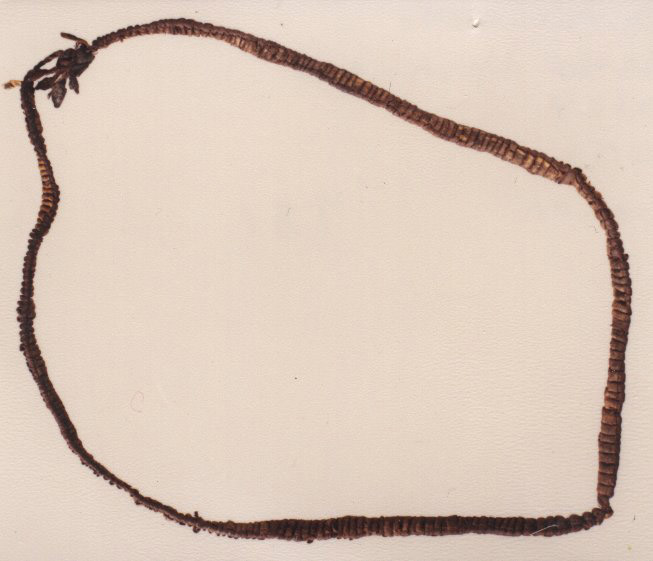 "This is an orchid necklace that the women from the tribes of Napranum made a long time ago. The yellow part is the orchid stitched together with string. The colour is natural and undyed. 
Orchid also had another important function. The inside of the stem was put through fire and then with Giddi Giddi* beads, was used as a contraceptive.  The throwaway part of the orchid skin was used for beads, necklaces and sewing stringy bark canoes.
I think this particular necklace was made for ceremonial purposes. The string is fibre made from bark and is finished with wax. Like all the artefacts, it is a sacred object."
* Warning: The Giddi Giddi bean is very poisonous and if eaten can cause death. Aboriginal people have many medicines that are dangerous if not prepared properly.