Geelong Gallery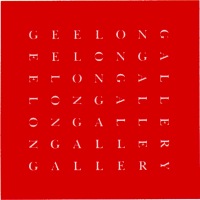 Geelong Gallery's outstanding collection of paintings, sculpture and decorative arts spans the art of Australia from the colonial period to the present day. Frederick McCubbin's masterpiece. A Bush Burial was acquired four years after the Gallery's establishment in 1896. Since then, the Gallery has amassed a magnificent collection of 19th and 20th century Australian and European paintings. Interspersed throughout the nine galleries are exhibitions of decorative arts. Including 19th and 19th century English porcelain, British art pottery, colonial Australian silver, as well as contemporary Australian paintings, sculpture and ceramics.
Address:
Little Malop Street, Geelong, VIC
Hours:
Monday to Friday 10.00 - 5.00pm, Saturday, Sunday and public holidays 1.00 - 5.00pm. Closed Good Friday and Christmas Day.
Admission:
Adults $4.00, Concession $2.00, Families $8.00. Free on Mondays
Facilities:
Wheelchair access, guided tours, education and school holiday programs, brochure, catalogues, monthly lectures
Collection:
Over 4 000 works including paintings, paints, sculpture and decorative arts.
Items
Watercolour
Geelong (1874)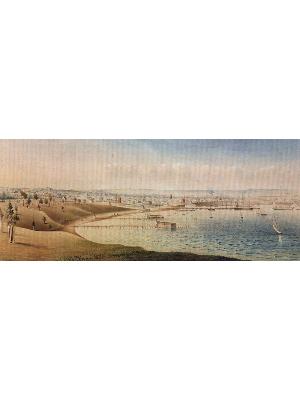 Creator:
William Tibbits 1837-1906
Description:
Watercolour, sheep and comp. 30.0 x 68.2 cm. Gift of Miss Davison, 1918
Painting
A placid morning on the Wye 1890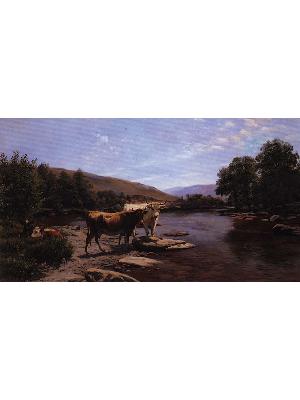 Creator:
H. W. B. Davis 1833-1914
Description:
Oil on canvas, 86.5 x 153.0 cm. Gift of Miss L. J. McPhillimy and her brother J. H. McPhillimy 1935
Decorative arts - ceramic
Soup plate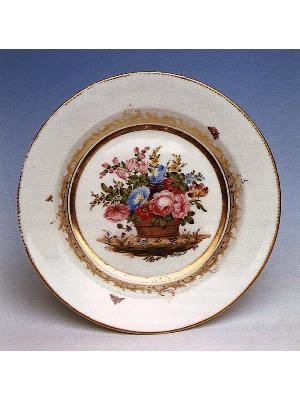 Description:
Porcelain, 4.2h x 23.6cm diam. Dorothy McAllister Bequest Fund 1988
Decorative arts - jewellery
Bracelet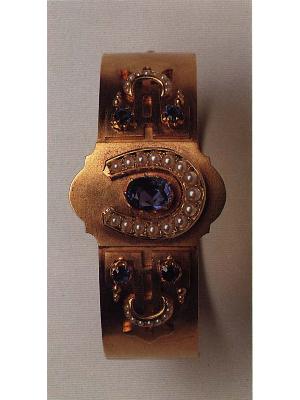 Creator:
Edward Fischer (1828-1911)
Description:
Gold, seed pearls and sapphires, 3.2h. x 6.4w. x 6.3d. cm. Dorothy McAllister Bequest Fund 1988
Painting
A Bush Burial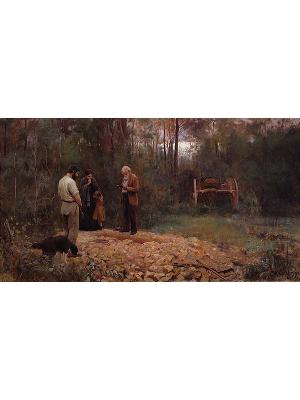 Creator:
Frederick McCubbin 1855-1917
Description:
Oil on canvas, 122.5 x 224.5 cm. Purchased by public subscription 1900. Australian painting, Heidelberg School, Frederick McCubbin.