Sale Historical Museum
The museum is housed in a stylish colonial building originally designed as the administrative headquarters of the Borough of Sale. It houses a relatively large and diverse collection. Local government paper-based records and original council furniture are especially outstanding. It has a sizeable collection of portraits of local pioneers by Alfred Bock, and a significant collection of photographs of early Sale, military objects, textiles and household devices. It is developing a collection relating to Mary Grant Bruce.
Admission:
Adults $2.00, Children $0.50
Facilities:
Wheelchair access is difficult, book sales
Collection:
8000 objects plus 2000 photographs
Items
Bicycle Frame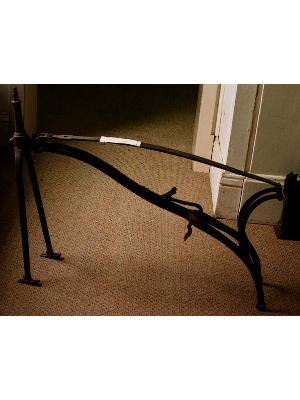 Description:
Remnant frame of an early bicycle, known as a "Boneshaker", made in France.
Fender
Description:
A cast iron fireside fender, designed at Sale Technical School and cast at Lacey's Foundary, Sale.
Sheperd's Smock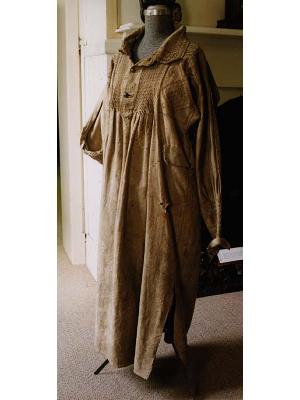 Description:
A 200 years old canvas sheperd's smock, extensively smocked.
Portrait of John Campbell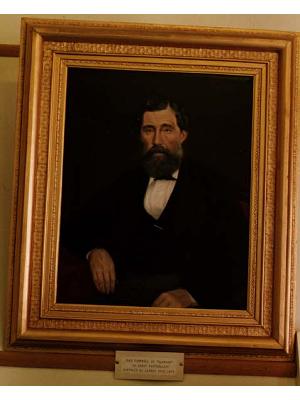 Description:
A portrait, oil on canvas (using a photographic technique) of John Campbell of Glencoe, near Sale.
Convict Spoon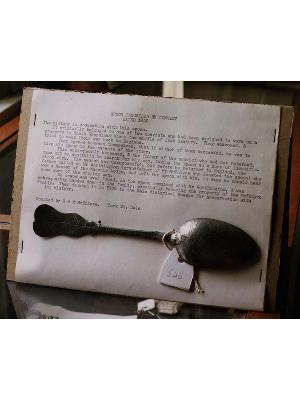 Description:
A large silver coloured spoon hand-engraved in a rough manner with a message and figures