The Johnston Collection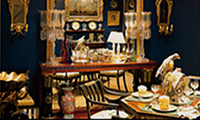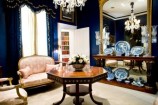 Located in East Melbourne, The Johnston Collection is the legacy of the late W.R. Johnston, an antique dealer with an extraordinary eye for beauty. The collection is unfettered by ropes or barriers and is rich in the fine and decorative arts from the Georgian, Regency and Louis XV periods. Whilst a visit can be a moving aesthetic experience, the social, cultural and political context that surrounds the individual pieces is the basis for good storytelling. Different kinds of tours are available, offering passive enjoyment or active learning experiences.
The Johnston Collection is a Fine and Decorative Arts Museum in East Melbourne, Australia.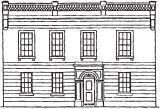 It is no ordinary museum with roped off exhibits, but presents an astonishing and diverse collection arranged in the English Country House Style.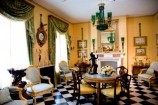 The collection is the legacy of William Robert Johnston, an antique dealer and collector of beautiful things. He loved objects that were unusual and visually arresting. He had a sharp eye for the beauty created by the harmonious balance of line and form. He delighted in arranging objects together to create extraordinary interiors. It is pure indulgence to be amongst the Collection.
The W R Johnston Trust was established in 1986 to preserve and develop this unique collection.
Address:
Please telephone for an appointment., East Melbourne, VIC
Hours:
By appointment only. Office hours 9.00am - 5.00pm Monday - Friday.
Admission:
Adult $20.00, Concession $16.50, Group of 8 $124.00
Facilities:
Guided tours, exhibitions, lectures, programmes, workshops and more.
Collection:
1200 pieces incorporating furniture, porcelain, art works, earthenware, miniatures, clocks and mirrors.
Items
Porcelain Figure
Description:
A soft paste porcelain figure of a cook or kitchenmaid. Bow Porcelain Works, London c1756.
Oil painting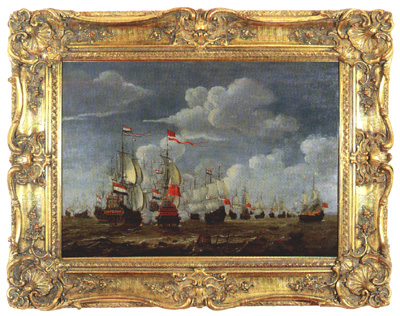 Creator:
Attributed to Abraham Storck
Description:
Dutch and English Men-O'-War, in the English Channel. Oil on panel.
Bookcase
Creator:
Chippendale style
Description:
Breakfront bookcase, Cuban mahogany, once the property of Violet, Lady Beaumont.