Polly Woodside Melbourne Maritime Museum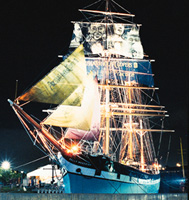 Polly Woodside Melbourne Maritime Museum visitors can experience the sights, sounds and atmosphere of Australia's rich maritime heritage. Centred upon the restored 1885 tall ship, Polly Woodside, which is afloat in Melbourne's original 1870's dry dock, the museum is housed in historically listed wharf cargo sheds. It offers displays, relics, photographs and film footage depicting the Port of Melbourne's origins; importance to immigration, trade and its continuing role in the development of Victoria. Plus: visiting exhibitions: children's activity areas; reference library; ship photographic collection; guided tours for booked groups.
Address:
Lorimer Street East, Southbank, VIC
Hours:
10.00am - 4.00pm daily. Closed Christmas Day and Good Friday
Admission:
Free for National Trust Members, Charges apply for non-members
Facilities:
Wheelchair access to museum site, coffee and souvenir shop, reference library, ship photograph collection, guided tours (booked groups) lecture theatre, education program, brochures, functions.
Collection:
1 x 1885 restored barque, "Polly Woodside", 1 x 1867 Wooden walled dry dock and pumps, 10,000 photographs - ships, 2,000 Library books - maritime, 3,000 maritime artefacts.
Items
Ships and Shipping
County Antrim Figurehead.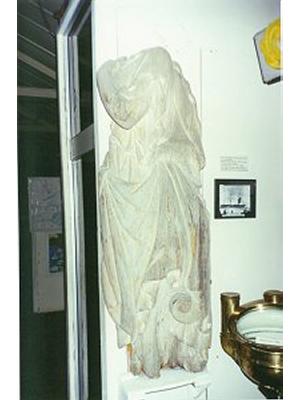 Description:
In 1897 the County Antrim went ashore near Lakes Entrance, Victoria and this is believed to be part of her figurehead which was washed ashore.
Ships and Shipping
Gellibrand Lighthouse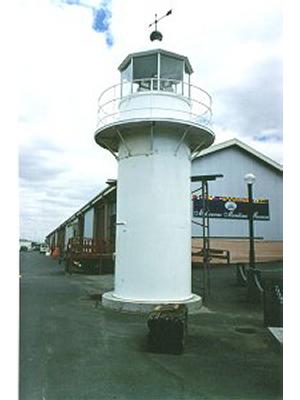 Description:
This is the top section of the Gellibrand Lighthouse. Build in 1906 off Williamstown. The light was hit by the Bass Trader in 1976 and later burnt. This section was salvaged and re-erected at the museum.
Tools
Shipwrights' Tools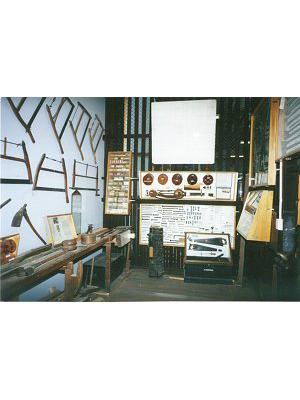 Description:
This Chippie's (Shipwright's) workshop contains the tools used for shipbuilding and traditional boat building.
Date:
late 19th/20th Centruy
Ships and Shipping
Silver Posy Holder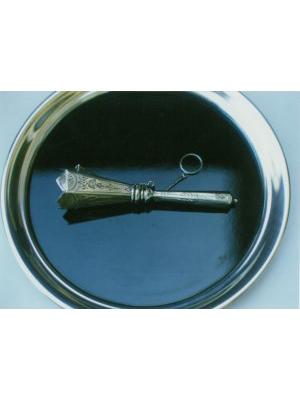 Description:
Mrs Polly woodside held this small inscribed posy holder in her hand on the day she launched Polly Woodside - November 7th 1885. It was presented to the ship in 1985 by Mrs Woodside's Grandson.
Ships and Shipping - Restored historic ship
Polly Woodside
Creator:
Workman Clard Shipyard, Belfast
Description:
Polly Woodside is one of only a few 19th Century deepwater commercial sailing ships still afloat in the world.