Beechworth Carriage Museum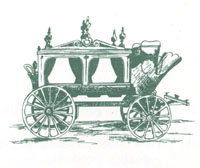 Housed in one of the few remaining examples of early prefabricated building techniques is a collection of 20 horse-drawn vehicles and harnesses recalling transport of the 19th and early 20th centuries.
Address:
Murray Breweries, 29 Last Street, Beechworth, VIC
Hours:
10.00am - 4.00pm, daily except Christmas Day, Good Friday and ANZAC Day morning.
Admission:
Single $1.00, Families $3.00
Collection:
A hearse, built and used in Beechworth, a 1906 fire-cart and a Cobb and Co. coach are highlights of the collection. Many of the vehicles remail as a direct link with Beechworth's past, having been used in the town and neighbouring areas.