Mount Buller Museum

Divided into sub-sections: Forestry, Ski Patrol, CFA, Ski Industry, and Early History. The collection contains many pairs of skis, boots, snowbards, ice skating boots, handmade clothing, ski clothing, film footage, photographs, videos, posters, slides, books, magazines, flags, uniforms, lift equipment, T- Bars, and other sking paraphernalia such as 'skins', 'nutcrackers', and 'wax'.
Address:
Level 1, Room 1.4, La Trobe University, New Summit Road,, Mt. Buller, VIC
Hours:
Monday & Tuesday 9.00am - 4.30pm, Saturday & Sunday 11am - 2pm Othertimes on request.
Facilities:
Wheelchair access, brochure available, display area, lecture hall.
Collection:
Not only is the place of the museum unique, the subject matter of the museum is itself special and because of its individuality it is worthy of preservation and display. Nowhere else is it possible to view the relics of the development of the Alpine village, and the changes and chances the mountain has taken.
Items
Ski Boot (left only)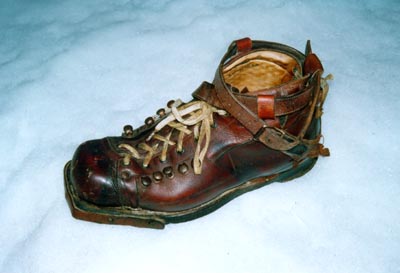 Description:
Lace up, double lacing unusual as both Lacing on outside, leather ankle support.
Used by the Rob Summer family, one of the early families on the mountain.
Snowmobile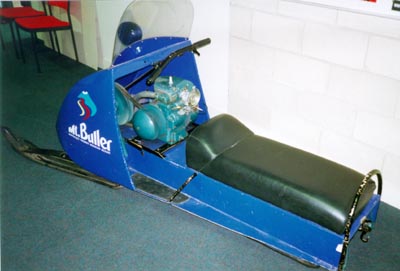 Creator:
Kohler of Kohler - USA
Description:
Metal framed early snowmobile, single cylinder
Used by Orange Lifts, one of the two lift companies during the 1960's.
Sled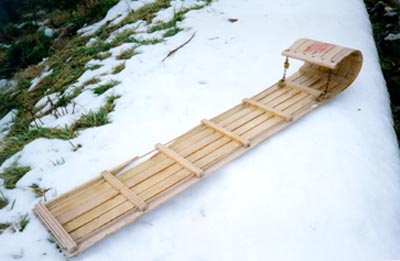 Description:
Pine, handmade, 6 plank
Wooden Ski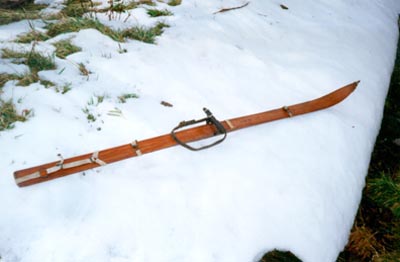 Description:
Ski with knob to attach seal 'Skins' - this enables skiers to walk up hills