Murray Breweries Historic Museum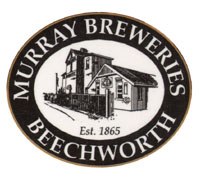 Murray Breweries Historic Museum together with the National Trust's Beechworth Carriage Museum and the Australian Lighthorse Heritage Collection is located in the Historic Billson's Brewery. The Brewery was built in 1865 during the Gold Rush on the site of a natural spring which continues to provide the pure water sold as such and used in the beverages made on the premises.
Address:
29 Last Street, Beechworth, VIC
Hours:
10.00am - 4,00pm daily, except Christmas Day, Good Friday and ANZAC Day morning.
Admission:
Single $1.00, Families $3.00
Collection:
The Brewery Building houses a celler museum of bottles, brewing equipment, labels and brewery memorabilia. The Australian Lighthorse Heritage Collection presents a display of rare uniforms, badges, saddlery and sentimental personal memorabilia. See separate guide entry for the National Trust's Beechworth Carriage Museum.
Items
Display
Australian Light Horse Heritage Collection
Description:
Light Horse uniforms, equipment, saddlery, badges and personal memorabilia.