Quilt No.351GPM - Griffith Pioneer Park Museum
Owner:
Griffith Pioneer Park Museum
Description:
Patchwork quilt made from hexagon patches of cotton, silk, brocade, sateen and wool. Some silk patches are individually lined. Colours are mainly red, blues, purple, black, yellow and brown, with some pastels. Many silk patches have disintegrated, showing the paper templates. Quilt has a brown cotton inner lining, then a blue cotton backing, and is edged on the reverse with checked silk. Hand sewn by more than one person: one experienced sewer, one not so experienced.
1370 x 1170mm
History:
Made in 1886 at Middleton Stoney, Oxfordshire, England, by Mrs Fanny Matilda Elliott (born East, 1860-1934). Previously owned by Fanny's daughter, Olive Avenell Scott (born Elliott, 1899-1991). Donated to the Griffith Pioneer Park Museum, Griffith NSW.
Story:
Fanny Elliott's husband was a tailor, and the quilt was made from scraps from the Tailor's shop.
In 1923 Fanny's daughter Olive came to Australia and brought the quilt with her. She had met Mr Doug Scott in England during the war years (1916-1918) and they had struck up a relationship, so Olive came out to marry him.
Doug and Olive lived out on the farm at Lake Wyangan, which they had bought in the 1920s. The farm is run by their son Frank, who remembers the quilt being used on beds when he was growing up.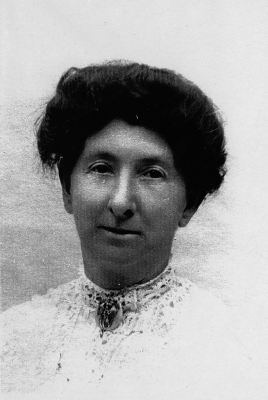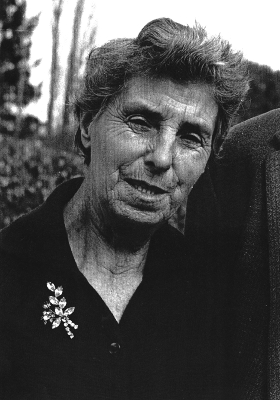 Related Quilts:

Quilt in traditional design called 'Seven Sisters'. Seven stars, each of six diamonds are set against a cream background, surrounded by bright pink triangles. Hand pieced and hand quilted. Padding is cotton, and backing is cream calico. 2100 x 1850 mm.

Patchwork quilt made from brightly coloured printed cotton fabrics in hexagon patches hand sewn together in rosettes, and stitched by machine onto a border of bright teal blue fabric. Fabric scraps for the patchwork were donated from friends. No padding. Backing is polished cotton curtain lining.
2312 x 1969mm

Reused parts of hand knitted woollen jumpers patched together. Wide crocheted edge from wool unravelled from jumpers retrieved from the tip.
1905 x 1525mm

Patchwork quilt made for a doll's bed or possibly as an infant's quilt. All cotton. The owner calls the pattern a variation of 'Bow Ties'. Hand sewn and quilted. This quilt is new.
534 x 382mm

Machine made cotton quilt with 100mm cotton squares placed diagonally with peaks running around the edge. The colours are mainly autiumn tones and the patterns include checks, tartans, florals, geometric and plains. Materials were scraps left over from sewing projects such as children's clothes. There is a matching valance.

Allover pattern in woollen dress materials in blue, grey, navy, black and pink. Hand stitched. The owner suggests it was made in the 1950s or earlier. It is not used.
910 x 1250mm