Quilt No.351GPM - Griffith Pioneer Park Museum
Owner:
Griffith Pioneer Park Museum
Description:
Patchwork quilt made from hexagon patches of cotton, silk, brocade, sateen and wool. Some silk patches are individually lined. Colours are mainly red, blues, purple, black, yellow and brown, with some pastels. Many silk patches have disintegrated, showing the paper templates. Quilt has a brown cotton inner lining, then a blue cotton backing, and is edged on the reverse with checked silk. Hand sewn by more than one person: one experienced sewer, one not so experienced.
1370 x 1170mm
History:
Made in 1886 at Middleton Stoney, Oxfordshire, England, by Mrs Fanny Matilda Elliott (born East, 1860-1934). Previously owned by Fanny's daughter, Olive Avenell Scott (born Elliott, 1899-1991). Donated to the Griffith Pioneer Park Museum, Griffith NSW.
Story:
Fanny Elliott's husband was a tailor, and the quilt was made from scraps from the Tailor's shop.
In 1923 Fanny's daughter Olive came to Australia and brought the quilt with her. She had met Mr Doug Scott in England during the war years (1916-1918) and they had struck up a relationship, so Olive came out to marry him.
Doug and Olive lived out on the farm at Lake Wyangan, which they had bought in the 1920s. The farm is run by their son Frank, who remembers the quilt being used on beds when he was growing up.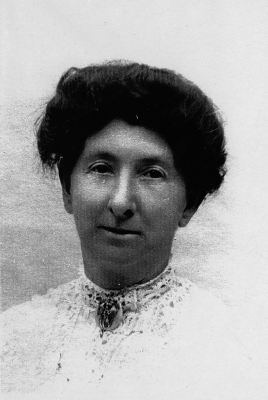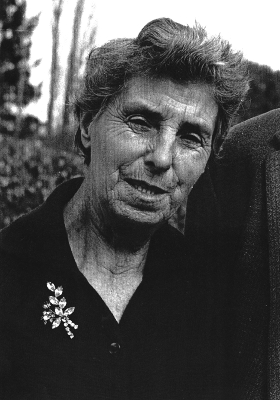 Related Quilts:

Wholecloth cot quilt of floral cotton in a pattern of pink roses, green leaves, and blue ribbons. Paddiong is old blanketing, and backing is a soft fawn twill. The cotton was the same fabric as the bedroom curtains. No quilting.
1010 x 840mm

Suffolk Puff quilt with puffs mainly in patterned cotton pieces saved from 60 years of household sewing. Puffs are formed into rosettes and the holes are on the top making a decorative feature. It is hand sewn.
2700 x 2400mm.

Patchwork quilt made of hexagons in silks, satins and brocades. Colours are soft, mainly creams and pastels, with some deep pink, yellow, dark grey and bright blue. Quilt is bordered with a wide band of light navy moire or faille. Padded, possibly with a blanket. Backed with cotton twill.
2420 x 1900mm

Crazy patchwork quilt made from pieces of silk, velvet, silk ribbon and brocade in a variety of patterns and plains, in a range of colours. All patches are edged with embroidery, in blanket, feather, herringbone and other stitch variations. Many patches are embroidered with flowers, butterflies, leaves and initials of family members, and there is some beading. 1901 is embroidered in one corner. Quilt has a wide border of gold velvet. Patches are stitched to a base fabric. Backing is dark green sateen.
1470 x 1060mm

Traditional Wagga rug made from 3 wheat bags joined along the long side by sewing with bag needle and twine. Machined twill cover was put on later in the 1960s. Originally no padding but now the bags are the padding. One of a pair(identical).
1790 x 1160mm

Utilitarian quilt made from large pieces of wool, flannel and cotton. Machine construction and the padding is wool.
1570 x 152Omm