Gloucester District Historical Society Inc.
The Museum building was constructed in 1909. It was opened in 1910 as the Gloucester Shire Council Chambers. The Council occupied the building until 1959. It then became a private residence until 1984 when the Gloucester District Historical Society Inc. purchased it. The building is listed in the Register of the National Trust of Australia (NSW).
Address:
12 Church Street, Gloucester, NSW
Hours:
10am -12noon Tuesdays and Thursdays, 10am-2pm Saturdays. For an appointment please phone (02) 6558 1408.
Admission:
Adults $2.00, School Students $1.00
Facilities:
Toilets, souvenirs, guided tours, library, wheel chair access, guides can be provided for bus tours of the local area (for a small charge).
Collection:
The Society collects and displays objects from the Gloucester District. Objects are, Australian domestic items, textiles, toys, military memorabilia, geological specimens, tools and photographs of activities, events and scenes of the Gloucester
District. Researchers can obtain access to the Society's library and the members are willing to assist.
Items
Gemstones, Rocks and Minerals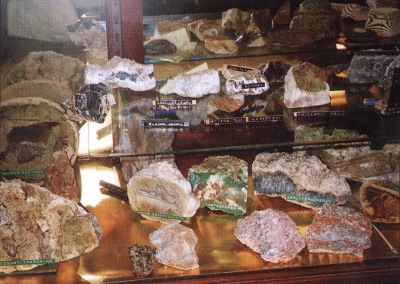 Description:
A Magnificent collection of Gemstones, rocks and minerals from all parts of Australia by the Rev. Ken Steel. Described as being one of the most comprehensive in Australia outside of the capital cities.
The Sturrock Collection
Creator:
The Late Robert Sturrock
Description:
Building Tools and Magnificent examples of Cabinet Making art of inlaying Timber donated to Museum.
Kitchenware & Hand-operated Washing Machine.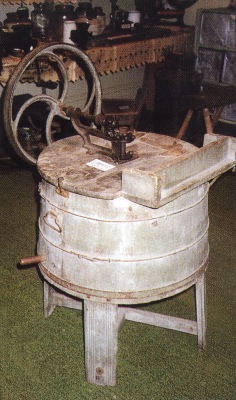 Description:
An interesting display of household appliances used prior to the advent of electrical power. A reminder of hard-ships endured by housewife's of a bygone era.
Amy Young's Collection
Hand Made Heirloom Embroidery
Description:
A Part of Amy Young's Trousseau for her Marriage to Henry. Sadly killed in the War in 1903. Amy never married and lived to 101 years of age.