Newcastle Regional Museum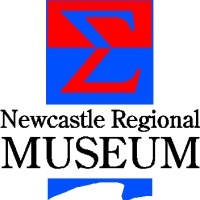 New South Wales' leading non-metropolitan museum is housed in a converted brewery building, built in 1876. We provide permanent exhibitions on local themes (First World War, the 1989 earthquake, sport and Aboriginal people of the Hunter) together with a busy and varied touring exhibition schedule. During school holidays we often provide regular science shows on varying themes. Guided tours of the exhibits can be booked through the Museum Education Department.
Address:
787 Hunter Street, Newcastle West, NSW
Hours:
10am-5pm Tue-Sun; open 7 days per week during school holidays. Closed Christmas Day & Good Friday.
Admission:
General entry is free; admission fees apply to some special exhibitions
Facilities:
Disabled access, shop, cafe, guides and tours, education service, theatrette with film, slide and video projection which can be hired
Collection:
The collections concentrate on, but are not exclusively centred around, local, natural, social, domestic or industrial material and are linked to local people, places and/or events. Well documented. Includes First World War material, the Delaney Oral History archive (498 Cessnock-based interviews) and domestic technology.
Items
Turf Roller
Newcastle City Council "Automower" Turf Roller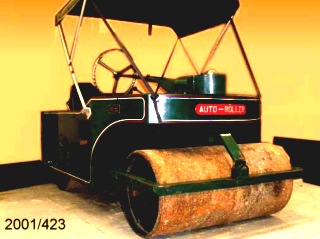 Creator:
The Autoroller Engineering Co. Ltd. (UK)
Description:
British-made diesel-powered roller which features 1930s design and had a 30-year working life preparing wickets for the Newcastle District Cricket Association. Modified for Australian conditions and worker safety through the addition of a sun-canopy.
Pigeon Clock
Racing pigeon clock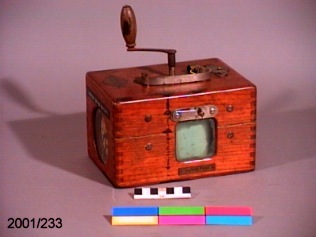 Description:
Pigeon racing was a very popular pastime of coalfield communities who borrowed it from Central and Northern England. This clock features a tamper proof mechanism to ensure the time flown by the birds was accurate.
Illustrated clothes locker
Description:
Part of a collection of coal mining-related stickers collected between 1965 and 1985. It highlights the value coal workers place on the acquisition of reflective mining stickers and the social interaction and allegiances to work roles that they promote and represent.
Item Id Number:
2001/405.1
Evening Gown
French corded lace over silk ensemble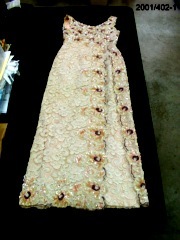 Creator:
John Robinson - "The Boutique"
Description:
Designed and made in Newcastle for the "Walkabout" design competition and exhibited overseas before being purchased locally. Worn at opening of Sydney Opera House and other high fashion events in Sydney, Melbourne, Adelaide and Newcastle. Worn until early 1980s.
Rowing shell
Single-scull racing rowing shell
Description:
Made by master boat-builder James Edwards of Melbourne, it was used both competitively and recreationally on the Hunter River between 1910 and 1948. Made from a cedar hull wrapped around a lightweight frame. Donated under the Cultural Gifts Programme.
Raymond Terrace NSW, Melbourne, Vic.