Illawarra Light Railway Museum Society Ltd.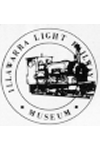 Visitors to this working museum can view a collection of light railway equipment in progressive stages of restoration, and on steaming days, ride in vintage carriages behind steam locomotives. The railway display includes steam locomotives, vintage carriages, early era miner's trams and mine cars. In addition, a selection of restored industrial steam machinery engines are demonstrated in motion.
Address:
Tongarra Road, Albion Park, NSW
Hours:
9.30am-4pm Tue, Thu, Sat (museum only) 11am-4.30pm second Sunday of month for steam train days and the Sunday of long weekends
Admission:
Free - Steam train costs Adults $3, Concession and Children $2.50, Miniature railway: Adults $1.50, Children $1. Electric Tram: 80c. All day tickets: Family $30, Single $9.
Facilities:
Wheelchair access, toilets, BBQ and picnic facilities, refreshments shop, souvenir shop
Items
Steam locomotive
0-4-OST Hawthorn Leslie "Burra"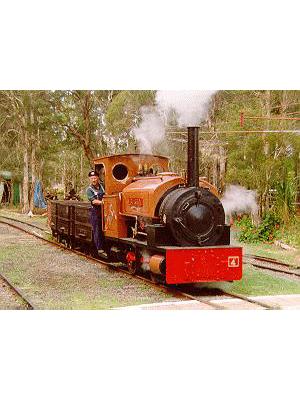 Creator:
Hawthorn Leslie, Newcastle-Upon-Tyne, England
Description:
Two foot gauge, 7.5 tonne saddle tank locomotive which worked Corrimal Colliery, NSW.
Steam locomotive
0-6-2T Perry "Tully No. 6"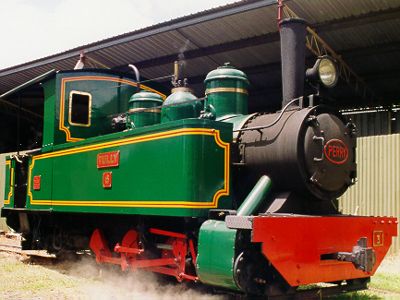 Creator:
Perry Engineering Co, SA
Description:
Two foot gauge, 17 tonne tank locomotive, worked the Tully sugar Mill, Qld.
Item Id Number:
No. 7967/49/1
Steam locomotive
0-4-OST Davenport "Kiama"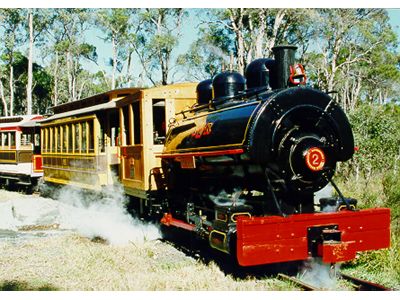 Creator:
Davenport Locomotive Co., Iowa, USA
Description:
2 foot gauge saddle tank locomotive, which worked various industrial sites.
Steam locomotive
0-6-0 Hudswell Clarke "Cairns"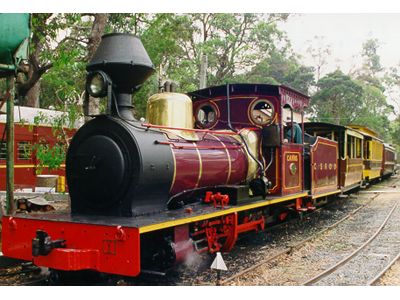 Creator:
Hudswell Clarke, Leeds, England
Description:
Two foot gauge, 18 tonne locomotive which worked the Queensland sugar mills.