Frank Partridge V.C. Military Museum Inc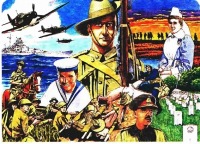 Military memorabilia collection lecture room with range of historical information magazines, books, videos, photos. Opened November 11th 2001. Growing fast.
Address:
29 High Street, Bowraville, NSW
Hours:
Generally 10.00am - 3.00pm. Please phone (02) 6564 7339 for information.
Collection:
Memorabilia of Australian involvement in all Military actions. Historical documents and publications, documentary videos. Growing fast.
Items
Clothing
Naval officer's dress uniform
Clothing
Services uniforms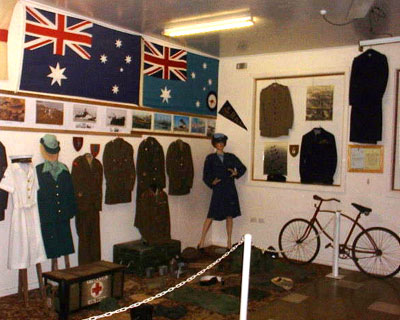 Display
Lecture room and library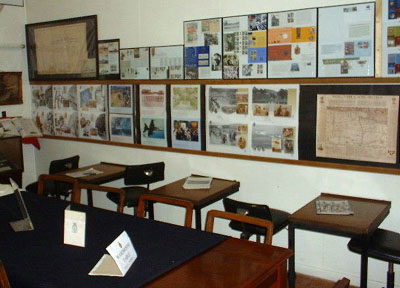 Description:
Video, computer, slides, movie and flat surface artefacts.
Display
Small military artefacts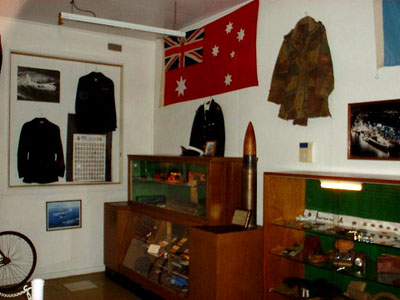 Description:
Knives, bayonets, grenades, medals etc
This is a collection donated by an RSL club (Gladesville) to the museum.
Display
Naval exhibit