Port Macquarie Astronomical Association Observatory
The Observatory house a 314mm reflecting telescope with tracking mechanism, pendulum clock controlled, several small portable telescopes, an auditorium with seating accommodation for 65 people and projectors for lecturing. Toilet Facilities with Wheelchair Access. Small Planetarium for demonstration of the solar system.
Address:
Crn Lord & Stewart Street, opposite Town Beach on Rotary Park, Port Macquarie, NSW
Hours:
7.30pm Wed, Sun; 8.15pm Wed, Sun during summer
Facilities:
Auditorium with seating for 60/70 people, lectures on solar system and universe with aid of orrery slides, 16mm projector, video projector and viewing of moon, stars and planets through telescopes.
Collection:
355mm telescope with tracking mechanism controlled by sidereal clock, portable 205mm telescope, orrery, film projector, slide projector, video projector, video recorder, small pendulum (demonstrate earth rotating) and photographs of astronomical objects.
Items
Photo
The Southern Cross as seen from Port Macquarie Observatory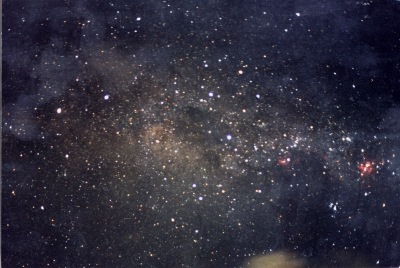 Moon at 9 days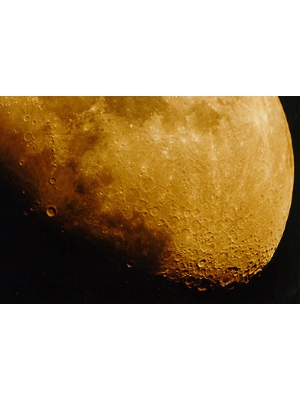 Description:
Moon at 9 days, as viewed through observatory telescope, showing the most conspicuous craters on the moon, Tycho and Copernicus. Both Craters approx. 90 Kilometres in diameter
Telescope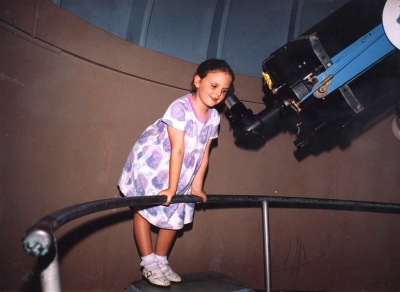 Description:
Student observing 7 day old moon through observatory telescope
Observatory
Port Macquarie Observatory Building