Wagga Wagga Regional Art Gallery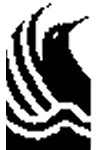 Wagga Wagga Regional Art Gallery is an innovative public art Museum serving the largest inland city in NSW. The Art Gallery is located in the architect-designed Civic Centre in the heart of the Cultural Precinct. Its facilities include large temporary exhibition spaces, a community gallery program for work by local artists, an Artist in Residence studio and a stand-alone gallery to exhibit the National Art Glass Collection.
Address:
Civic Centre, Baylis Street, Wagga Wagga, NSW
Hours:
Tues - Sat 10am - 5pm, Sun & Public Holidays 12noon - 4pm, Closed Christmas Day, Boxing Day and Easter Sunday.
Facilities:
Wheelchair access, shop, guided tours, education programs, meetings theatrette
Collection:
The significant collections include the National Art Glass collection, surveying contemporary art glass from its development in the 1960's to the present; a prominent collection of contemporary Australian artist's prints; and key works by artists from the region.
Items
Oil painting
The Bay at Northwood
Description:
Image 50 by 60cm.
Art glass
Mantis
Description:
CAD-CAM water-jet cutglass, sand blasted, acid-polished.
Print
Skylight No. 6
Creator:
George Baldessin
Description:
Etching - silver foil - 2 sheets - hexagon, diameter 107cm.
Item Id Number:
1980.12q a--b
Sculpture
Altar
Description:
Steel, lead, stone, wood, glass, water and sound. 92 by 305 by 203cm.
Sculpture
Untitled Maquette
Description:
Stones, metal, string - 41.5 by 59x5 by 32.5cm.