Wirrimbirra Sanctuary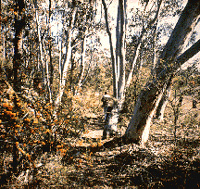 This 98-hectare wildlife sanctuary includes highly-developed educational facilities in the form of Wirrimbirra Field Studies Centre and a large area of Bargo Bush.
Hours:
Daily 8am to 5pm (except Christmas and Boxing Day)
Admission:
Entry to the Sanctuary is free, Mini Wildlife Park $3
Cabin accommodation available at $8 per person per night, $30 booking fee. Supply own food and linen. Bookings essential
Facilities:
Accomodation, picnic facilities, education facilities, nature trails.