Blacksmith's Cottage and Forge (Bookbarn) Complex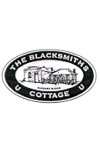 Maintenance of complex: Buildings to house furniture/Artefacts in the style of the turn of the century. Cottage is pre-gold rush sandstone and weatherboard. Brick "Forge" Shop & Weatherboard wheelwright and paint shed, also earth closet and pavilion.
Address:
100-102 Main Street, Bacchus Marsh, VIC
Hours:
Cottage: 1 - 4 pm fourth Sunday every month
Bookbarn: 12 - 4 pm Fri
10 - 2 pm Sat
1 - 4 pm fourth Sunday every month
Admission:
Adults $2 (cottage), children free
Facilities:
Tours to groups and schools by appointment, no research or special membership
Collection:
Inside furnished as a lived in home - (cottage style) domestic items and technology, social history and local history (cards and photos) Outside shows horse-transport, tools, metalwork, trades and cultural heritage.
Items
Day book
C. Edwards Blacksmiths and Wheelwrights
Creator:
C. Edwards Blacksmiths and Wheelwrights
Description:
Leather bound moire covers with marbling on the edges of pages. The day book contains a description record of each job for clients as well as the price. Each client from the district is named. For Example, Sol Green Underbank STVD:Shire of Bacchus Marsh:Northcote Farm
Hat
Top Hat
Description:
Top hat worn by and owned by Mr William Grant of Millbank. Worn to opening of Parliament. Influential Landowner and early settler in town (of Baccus Marsh)
Lantern
"Trench" Lantern
Description:
Black Metal (Tin ) Lantern powered by candle and used in trench-warfare and placed at dusk to line up with target-fire, so as to gain shooting tie at daybreak. Small crack or vertical slit allows glimmer of candle light to show.