Queenscliffe Historical Museum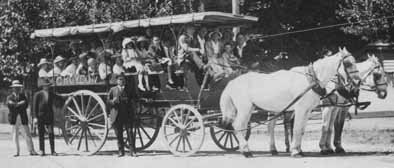 The Museum is dedicated to conserving and displaying items relating to the local history of the Borough of Queenscliffe since 1838. The diverse collection reflects the many aspects of the development of Queenscliffe; sea pilot station, fishing village, military guardian of Port Phillip Bay and fashionable sea-side resort. The museum building is set in a grassed reserve between the Post Office and the Library in the main street of Queenscliff and houses both temporary and permanent exhibitions.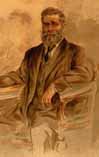 At the Queenscliffe Historical Museum there is a treasure-store of archival material, including photographs, title documents, municipal records, shipping lists, local history, newspaper cuttings from as early as 1882, diaries, relics from shipwrecks, household and personal items, artefacts, lace, textiles, quilts, garments,  old machinery, early furniture, childrens'  toys  -  and a 1863 doctor's medicine box with contents!
Founding families like the Baillieus, Lathams, were instrumental in building railroads, water reticulation, and the property boom. The Museum houses many old papers including early subdivision plans, titles, testamentary documents, early shipping arrivals, records of shipwrecks and rescues, early primary production.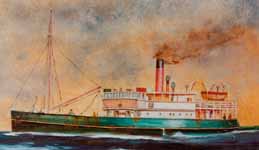 The s.s.Constance was, like the s.s.Hygeia, an integral part of the tourist industry to early Queenscliffe bringing day trippers or holiday makers to this part of the world. The Museum has shipping records and early newspapers which make fascinating reading.
Address:
49 Hesse Street, Queenscliff, VIC
Hours:
Daily 2:00pm - 4:00pm. Tours by appointment.
Facilities:
Disabled access, publication sales, pre-booked guided tours, monthly meeting with guest speaker, brochure available, archives including documents and photographs.
Collection:
This collection is housed in a purpose-built building set in a grassed reserve between the Post Office and the Library in Queenscliffe's main street, Hesse Street, and houses both temporary and permanent exhibitions. Photographs from 1862 representing people, buildings, installations and the marine environment. Archives including diaries, rolls, registers and family records documenting life in the Borough since 1838. Local newspapers from 1882. Artefacts including shipwreck items and 1863 doctor's medicine box with contents. A unique collection of lace and other textiles including quilts, garments and decorative household items.
Items
Early typewriter
Early mechanisation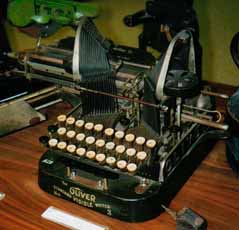 Description:
It is a fine example of the many artefacts which are regularly displayed and able to be touched by visiting school groups. Other interesting object dárt include an early sewing machine, children's pram and a doctor's medicine box (with contents!)
Textile
Elizabeth Keen Quilt
Creator:
Mrs Elizabeth Keen
Description:
The quilt is a rare example of early Australian patchwork. It is made of repeating blocks forming a diamond pattern, with borders of carts and horses embellished with silk-covered buttons and tassels. The quilt is signed and dated in cross-stitch.
The quilt has been featured in 'Australia's Quilts - a Directory of Patchwork Treasures' and several other publications and is listed on the Australian Quilt Register, Pioneer Women's Hut, Tumbarumba. Elizabeth Keen was the proprietor of the Junction Hotel at Fyansford near Geelong.
Telescope
Captain Preston's Telescope
Description:
Brass and leather bound 20 inch telescope. The telescope belonged to Captain John Preston (1801-1875). Captain Preston was the Signal Master at Point Lonsdale from 1852 - 1863 and the Lighthouse Keeper at Point Lonsdale from 1863-1869.
Point Lonsdale, Queenscliffe
Books
Prescription Books
Creator:
Charles Cheyney Simpson
Description:
Prescription books kept by CC Simpson, a Queenscliffe chemist, photographer and recorder of local events/diarist. These books are dated 1866-1892 and 1993-1898.
Item Id Number:
BK33 and BK34
Hesse Street, Queenscliff
Writing desk
Writing desk and cupboard
Description:
Possibly oak, with a pine top. Small wooden writing desk, drop front drawer and double door cupboard. The desk was salvaged from the wreck of the French ship 'Glaneuse', wrecked on October 2, 1866 on Ocean Beach at Point Lonsdale.
Point Lonsdale, France, Queenscliffe