Churchill Island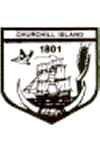 Churchill Island is a State Park and Sanctuary which features historic buildings, artefacts and an Agricultural Museum. The historic buildings date from 1866. The Agricultural Museum houses a unique collection of farm engines, machinery, tools and implements. Dairy equipment is displayed in the main homestead. Other features include historic garden surrounds, shoreline walking tracks and 400 year old moonah trees.
Address:
via Phillip Island Road, Newhaven Phillip Island, VIC
Hours:
12-4pm weekdays, 10am-4.30pm weekends, closed Christmas Day and Good Friday
Admission:
Adults $5.00, Children $2.00, Students $2.00, Families $12.00, Pensioners $2.00, Concession $2.00
Facilities:
Access for the disabled, toilets also for the disabled, car and bus parking, picnic area, refreshments, sales outlet, guided tours, information brochure, room for hire, community involvement, special membership, magazine/newsletter, education, outreach, multilingual, touring exhibitions
Collection:
102 items plus photographs
Items
Cheese press
Creator:
J & T Young, England
Description:
Upright hand operated cheese press. All cast vertical, hand wheel operated through worm gear shaft.
Hedge cutter
Hornsby Horse-drawn Hedge cutter
Creator:
Hornsby and Sons Grantham, England
Description:
Two cast wheeled ground drive, horizontal and vertical cutter.
Plough
Horse-drawn Plough
Creator:
Syracuse Plough Co. New York
Description:
Single furrow horse-drawn reversible mouldboard plough. Wooden beam; adjustable heap; reversible mouldboard patent Syracuse.
Plough
Two Furrow Horse-drawn Plough
Creator:
Cockshutt Co. England
Description:
All steel double furrow, horse-drawn plough with wooden handgrips, coulters, Cockshutt name casting.
Steerage hoe
Description:
Horse-drawn steerage hoe driven tynes on adjustable frame; two wheel; foot steerage.