Dromkeen Children's Literature Collection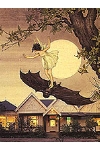 'Dromkeen' a graceful nineteenth century homestead, houses a unique collection of original artwork, manuscripts and other pre-publication material from Australian children's books. Artwork from early Australian to contemporary and indigenous works can be viewed in the gallery rooms. Browse in the extensive bookshop specialising in quality children's literature and enjoy a picnic in the gardens where you'll find bronze sculptures of book characters. General admission and education programs are available each day from Tuesday to Friday (excluding public holidays). On 'Sundays at Dromkeen' visiting authors and illustrators talk about their work and books (Last Sunday of each month, except December and January). An historical collection of Australian children's books and literature reference materials can be accessed for research by appointment (fees apply).
Address:
1012 Kilmore Road, Riddells Creek, VIC
Hours:
Tue-Fri 9am-5pm, Sun 12noon-4pm (no public holidays)
Facilities:
Art exhibitions. Educational and tour groups. Professional development programs. Holiday programs. Information Brochure. Picnic areas. Room for Hire. Special Membership Research facilities. Disabled access and toilets. Car and bus parking. Specialist children's and visual arts bookshop.
Collection:
approx. 6000 finished and preliminary illustrations.
Items
Illustration
Way Home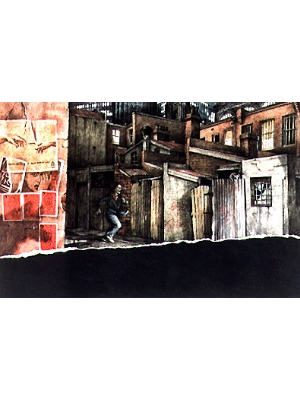 Description:
One of Dromkeen's contemporary Australian book illustrations. From 'Way Home', winner of the international Kate Greenaway Award for illustration. Author - Libby Hathorn.
Illustration
Blinky Bill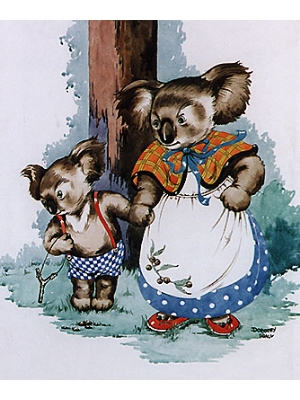 Description:
One of Dromkeen's early children's illustrations - Blinky Bill.
photograph
Dromkeen Homestead
Description:
National Trust Registered, Dromkeen Homestead (1889), home of the Australian Children's Literature Collection.
Dummy Books
Dummy book of 'The Wolf'
Description:
A selection of preliminary children's book material from the Dromkeen collection. Author Margaret Barbalet.
Sculpture
Possum Magic
Creator:
Sylvio Apponyi & Julie Vivas
Description:
Possum Magic' scu;pture of Grandma Poss & Hush from Possum Magic, Author- Mem Fox.