Melbourne Cricket Club Museum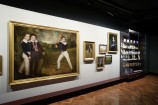 The Melbourne Cricket Club Museum is an accredited museum (since 1998) and holds a collection of primarily cricket related material, although there are significant holdings in the areas of Australian Rules football and MCC and MCG history. The Museum also houses a fine collection of English ceramics and prints, which depict cricket and date from the 18th century. On every non-event day MCG Tours depart regularly from the Great Southern Stand foyer (located on Street level, Brunton Avenue near Light Tower 4), between 10am and 3pm. Highlight of the tour include: Players change rooms; Cricket players viewing area; Coaches box; Heritage units and other art works; Birds eye view of the MCG; Walk on the arena (subject to availability)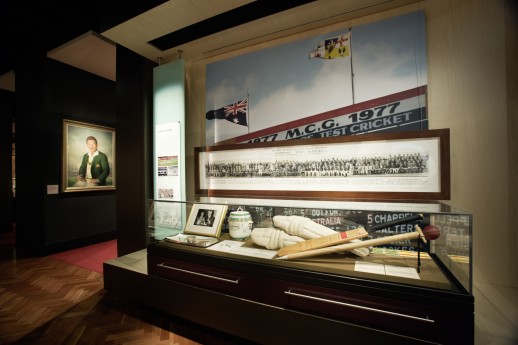 Please note: temporary closure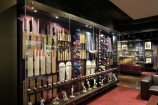 A massive project to rebuild the entire northern side of the MCG began in 2002, directly following the AFL Grand Final. Stage 3 of this project in October 2003 entailed the demolition of the MCC Members Pavilion, including the MCC's Cricket Museum. The majority of the collection has been put into storage, but a small portion is touring the country with the Powerhouse Museum's travelling exhibition "Sport: more than heroes and legends", and some items have been loaned to the Bradman Museum in Bowral. The Museum will re-open in early 2006 prior to the Commonwealth Games, in a new and more spacious home within the Members section of the redeveloped Northern Stand.
Address:
Great Southern Stand Street Level, Brunton Avenue (near Light Tower 4), East Melbourne, VIC
Hours:
9.30am - 4.30pm all non-event days. Closed Christmas Day and Good Friday
Admission:
Adult $10.00, Concession $6.00, Family $25.00, Student $3.00.
Discount for group bookings.
Facilities:
The MCC Museum is accessible from Gate 3 of the MCG on non-event days. On event days, it is open to MCC Members from the Members Reserve.

The ground is a 10 minutes walk from Federation square along Birrarung Marr. Public transport options include the Wellington Parade tram, train to Richmond station or the Melbourne City Tourist Shuttle which stops at the MCG. Limited street parking is available immediately around Yarra Park with car parks available in Wellington Parade.

Facilities include:
MCC Museum self-guided audio tour is included with admission, excluding groups
Museum Cafe
MCG Superstore for a range of NSM merchandise and licensed sporting apparel
Wheelchair access.
Food and beverage is not permitted within the NSM.
Filming and photography is only allowed within the 'Game On' interactive gallery.

Collection:
The MCC Museum showcases the rich history of one of the world's oldest known sporting clubs and the ground it calls home, the MCG.
Items
Cricket Ball
Blackham Ball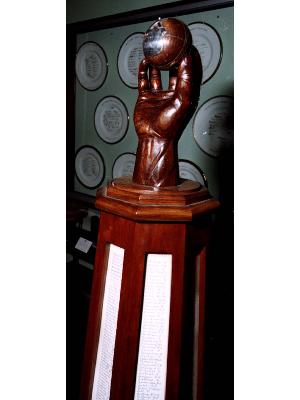 Description:
Cricket ball used in the Ashes Test match of 1882. Souvenired by John McCarthy Blackham and mounted on a wooden stand
Sugar Bowl
Description:
Earliest form of English porcelain depicting an early cricket match - 2 stumps, single bail, curved bat, underarm bowling
Cricket Bat
Creator:
W. G. Grenville, Birmingham
Description:
Willow and waxed string cricket bat used by Victor Trumper to make the first triple century by an Australian in England. Presented by Trumper to his captain, Joe Darling.
Photograph
Aboriginal Cricket Team, M.C.G., 1866
Description:
Sepia photograph of the Aboriginal cricket team who were the first Australian cricket team to tour England in 1868
Cricket Boots
Description:
Cricket boots worn by English bowler Harold Larwood during the 1932-3 Bodyline tour of Australia