Williamstown Historical Society Museum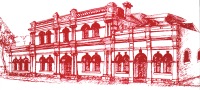 The Museum is housed in a Trust National Building, which is currently undergoing restoration. There are many maritime objects, including models of ships and a scale model of "Gerberus". We also have early clothing, domestic articles, an historic signature quilt from World War I, which has been to Sydney on loan. We also have a sound effects machine, thousands of photographs, silverware, WWI memorabilia, family research and a bi-monthly newsletter.
Address:
5 Electra Street, Williamstown, VIC
Hours:
2pm-5pm Sun, also by appointment
Admission:
Adults $3, Concession $2, Children (up to 16 yrs) free
Facilities:
Toilets, car and bus parking, picnic area, sales outlet, guided tours, research facilities, room for hire, historical society membership, newsletter
Collection:
World War I memorabilia including a signature quilt made by the women of Williamstown including Jacka's signature. We have archival records, paintings and photographs.
Items
Quilt
Hansen Memorial quilt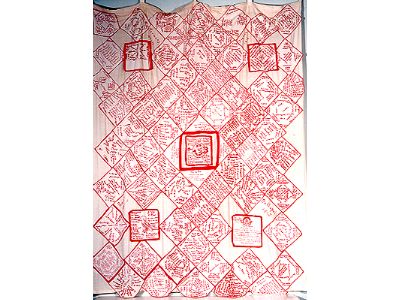 Creator:
Women of Williamstown
Description:
Capt. Stewart Hansen had the idea of using the unbleached Calico that was used to wrap food parcels. Calico signature guilt from First World War. Mrs Hansen received signatures on calico from her son and these were then embroidered by Mrs Hansen and other ladies .
Collection Memorabilia of America's Cup
Description:
David Wallace's collection of memorabilia from the America's Cup. The first person to sail past Australia was Damian Fewster. There's an invitation, medal, letters etc.
Sound Effects Machine
Silent Movie Sound Effects Machine
Description:
This is believed to be the only one left in Australia. It is, at the time of writing, being restored to its original condition.
Catting Block
Deck Tackle Block off "Nelson"
Description:
Large heavy pulley block used for rasing anchor in preparation for sea travel.
Patriotic Floral Tribute
Description:
This is a floral tribute made to celebrate the Federation of Australia. It is entirely made from fish scales. The fish scales are coloured and made into flowers. This is over 100 years old and very unique.