Canberra Bicycle Museum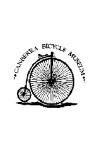 The Bicycle Museum is situated within the Canberra Tradesmen's Union Club, which has been developed along the philosophy of a living museum and is characterised by its nostalgic charm and friendly atmosphere. The Museum features over 60 old and unusual bicycles on display at any time. Visitors can relax in the Club and have their photos taken on a Penny-farthing.
Address:
2 Badham St, Dickson, ACT
Facilities:
Historical display, reference library, brochure, cycling resource centre, bike age dating, wheelchair access, bistro, coffee shop, catalogue of bicycles on display.
Collection:
620 bicycles. We collect maintain store and display items showing the technical and historical development of the cycle over the last 150 years. Bicycles, tricycles, tandems, four seaters, clothing, parts, journals and photos.
Items
Bed head bike
Description:
Custom designed and built for us by Wayne Kotzur. We gave Wayne the bed head, and he made it into a rideable bike. It has been ridden in the Canberra Day Parade by Trevor Driver.
Spiky Unicycle
Unicycle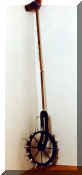 Description:
Sculpture by Debbie Jones designed for an Art exhibition at Sydney Technical College in 1990. We like it because it looks like a unicycle, but is obviously impossible to ride.
Tandem Chain Driven Pedal Car
Pedal Car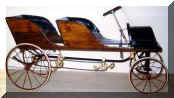 Bicycle
Greenspeed Recumbent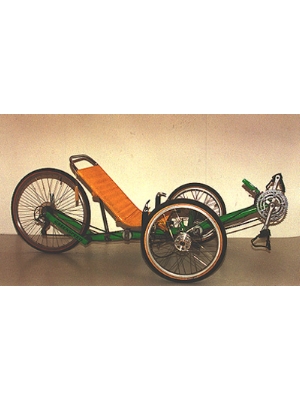 Creator:
Ian Simms, Victoria
Description:
Modern bicycle with ergonomic seating position to enable a more powerful pedal thrust. Designed and built in Australia.
Bicycle
German Army Bike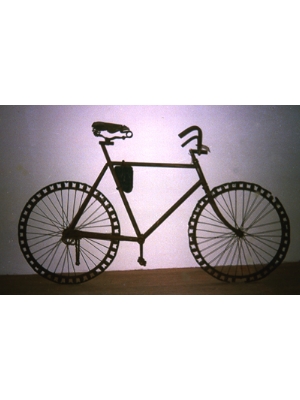 Description:
Bicycle used circa World War I. Because of the shortage of rubber, a spring arrangement was used in place of rubber tyres.
Bicycle
Dursley-Pederson
Creator:
Dursley Pederson, UK
Description:
Brass coated bicycle bought in India. An innovative bicycle design featuring an adjustable saddle and woven hammock supported by leather straps and springs.
Bicycle
Boneshaker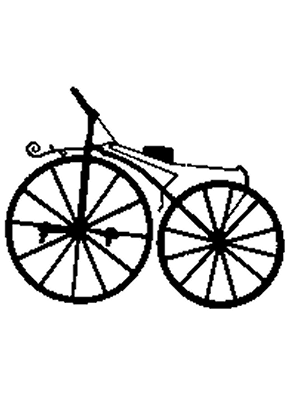 Creator:
Micheaux, France
Description:
Early example of when cranks and pedals were first attached to the front wheels.
Bicycle
Pennyfarthing
Creator:
Rideable Bicycles Replicas, USA
Description:
Replica of a c1890 pennyfarthing. Available to climb up, sit on and have photos taken.