Brewarrina Aboriginal Cultural Museum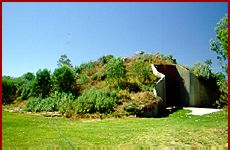 The Museum has an extensive exhibition which focuses on a historical representation of local people. You can listen to local stories and legends in the Dreamtime theatre, see local Aboriginal stone and wooden artefacts, a photographic display ranging from the 1800's to present day, and a mission display showing life on an Aboriginal reserve with actual furnishing that were issued by the Aboriginies Protection Board.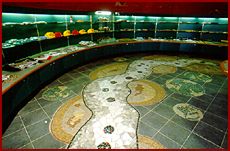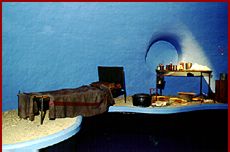 Address:
Bathurst & Darling Streets, Brewarrina, NSW 2839
Hours:
9.00am to 5.00pm. Mon - Fri. Weekends by Appointment.
Admission:
Adult: $6.00, Pensioner: $3.00, School age (5 - 18): $3.00, Preschool (3-5): $1.00
Facilities:
Activities/Features: The Centre conducts an Aboriginal cultural awareness training package and tour. This training is carried out over a two day period, or can be tailored to your needs. Shop: Sells a wide range of local artwork and artefacts as well as souvenirs such as postcards, t-shirts, and caps.