Bathurst Museum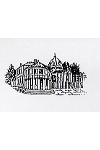 Housed in the East Wing of the historical Bathurst Court House in the centre of the city. Opposite King's Parade, the Carillon, Evans Memorial and Boer War Memorial. Enclosed at the back by the beautiful and historical Machattie Park. In an area surrounded by many well preserved historical buildings in the city's conservation area.
Address:
East Wing, Bathurst Court House, Russell Street, Bathurst, NSW
Hours:
Museum: Tues, Wed, Sun 10-4pm, Sat 9.30-4pm, Archives: Tues 1-4pm, Wed 10-1pm & 2-4pm, Sat 10-12pm
Admission:
$2 Adult, $1 Child, $1 Pensioner or Student, $5 Family
Facilities:
Shop, reference library, guided tours. Museum is accessible by wheelchair - located on ground floor. Archives and reading room and parts of Museum display are on the first floor - only accessible by stairs.
Collection:
Collection of late 19th Century and 20th Century items from Bathurst and surrounding districts. Excellent photographic collection. Excellent collection of rare Ben Chifley memorabilia including many personal items.