Molong Historical Society
About 1856 the museum building, originally a hotel, was built by James Mortal a rubble mason. Some of the original stonework can be seen as foundations for the verandah and the kitchen walls. The premises continued as a hotel until 1899 variously known as Golden Fleece Hotel, Tattersall's and the Royal Hotel. From 1899 to 1924 the premise was continuously used by a number of doctors as a surgery and residence. The Molong Historical Society Inc acquired the building in 1970 with the assistance of the Molong Shire Council and opened as the museum in November 1970.
Address:
20 Riddell Street, Molong, NSW
Hours:
Sun 2-5pm, other times on request.
Facilities:
Restaurant, Wheelchair access, Toilets. "The Molong Historian" History sheets on sale. Research on written request plus a fee (approx. $10).
Collection:
estimated 4 000, plus items and 2 000 plus photographs (not including special photographic collection of Fairbridge Farm and students).
Items
Chiffonier
French Chiffonier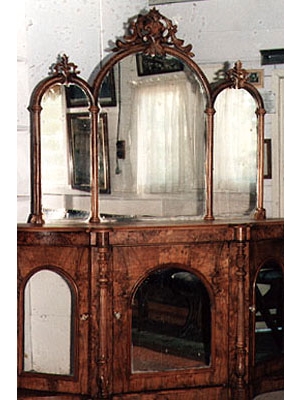 Description:
Sideboard with mirror on doors of sideboard restored by the society in 1985.
Wagon
Bennet Wagon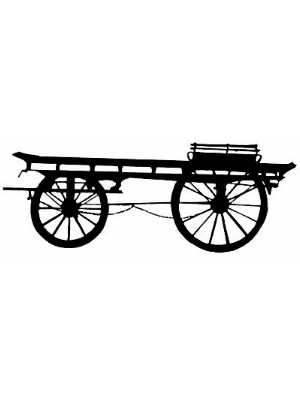 Creator:
Bennet at St Marys, Sydney
Description:
Wagon pulled by six horses. Could carry 60 bags of wheat (about 5 tons), flat top. Donated by Mrs Armstrong of Yullundry.
Photographic Collection
Fairbridge Photographic Collection
Creator:
Old Fairbridgians Record Society
Description:
Photographs depicting the people and their daily routines at Fairbridge Farm in Molong.
Fountain Water Bottle
Copson Fountain
Creator:
A. Kerrick and Sons
Description:
Container holding 10 litres of water (4 Gallons) with spout and tap, with handle. Could be hung above open fire or placed on stove for hot water.
Item Id Number:
MW002/133-1
Lacework
Bertha Collar and Collection
Description:
Large white/ cream lace collar to be worn by women over bodice around neck. Handmade now framed.