Endeavour Museum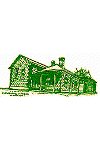 The Museum is housed in the former Wollombi Court House (1866). The exhibits are of a wide variety and reflect everyday life in the area. There are item relating for farming and mining as well as many household items. A major part of the collection is devoted to clothing. Another feature is the Wyndham collection, which consists of books, clothing, china, postcards, photos and furniture donated by the Wyndham family. The rear of the building has two cells used to house prisoners. The judges bench houses a growing photographic collection of the life and time of the area. Restored in 1954 with 24 members. It was a small museum in the school of arts building then in the council chambers and in 1970 we were given the Court House at Wollombi.
Address:
Maitland Road, Wollombi, NSW
Hours:
10am-4pm Saturday & Sunday and Public Holidays.
Admission:
Adults $2, children free if accompanied by adults or $1 otherwise.
Collection:
Archival (family history), farming machinery, photographs, china, line material, court house, convict material.
Items
Side Saddle
Maitland Saddles
Description:
Used by the midwife of the district from approx 1900