Newcastle Region Art Gallery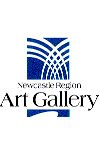 The Newcastle Region Art Gallery is a leading force in regional Australia. It was the first purpose-built regional gallery in New South Wales, had the first full-time professional regional gallery director and has one of the largest regional gallery collections of some 3,000 works of art. The Gallery mounts exhibitions of the collection, stages solo and group shows by significant artists and hosts major travelling exhibitions, some of which attract over 40,000 visitors in their six week showings. The Newcastle City Council is the principal financial supporter of the Gallery. As well, funding is provided by corporations, the Gallery's Foundation and the State Government through the NSW Ministry for the Arts.
The NRAG aims to promote and enrich the cultural life of the community through the display of significant works of art. The Gallery, though the permanent collection, changing exhibitions and diverse public programs, strives to simulate knowledge and to promote pleasure. As well, it aims to support the work of contemporary Australian artists.
The NRAG has humble beginnings but was motivated by the generous endowment of Dr Roland Pope who, in 1945, presented his art collection and library to the City of Newcastle. His condition of gift was that a public library and art gallery be established.
Address:
1 Laman Street, Newcastle, NSW
Hours:
10am - 5pm Tues-Sun, Closed Mondays, Good Friday and Christmas Day, other Public Holidays 2pm - 5pm
Admission:
Fees for special exhibition only
Facilities:
Art library, guided tours, public programs, events and education activities, permanent collection, temporary exhibitions, publications, childrens workshops.
Collection:
The Gallery's collection presents a broadly representative range of Australian art from the nineteenth century to the present day. A focus is on artists who have lived and worked in the Hunter region. Categories covered in this collection are painting, drawing, printmaking, sculpture and decorative arts and printmaking. The Gallery's collection of some 200 Japanese ceramics was established in 1970. The Australian ceramics collection consists of works from 1950 to the present.
Items
Sculpture
Balzac Draped
Description:
Bronze Sculpture
Pertinent files, books, videos
Painting
Landscape in Upwey
Description:
Oil on Canvas
Aboriginal painting
Wagilag Sisters Myth
Description:
Ochres on Bark
liagalwumiri (linguistic group) Dua (moiety)