Lake Tabourie Museum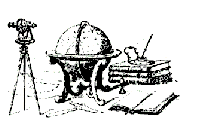 The Museum's exhibits include snakes, spiders, minerals, Aboriginal artefacts, shells, war memorabilia and early twentieth century farm implements. A number of historically furnished rooms are also on display.
This history museum is located on the Princes Highway at Tabourie Lake, eleven kms south of Ulladulla on the South Coast of NSW. The museum and its collection is the result of one man's dream. Jack Nicholson (1908 - 1996) opened the museum in 1965. In 1983 he gave the museum and the collection to the Shoalhaven City Council.
The museum is visited by local schools to enhance their history and social science studies, tourists including bus tours. The opening of Museum is looked after by members of Quota, and all monies collected are given back to the Milton Ulladulla Community via Quota projects.
Tabourie Lake Museum Foundation.
The Foundation's main aim is the preservation, restoration, housing and cataloging of the collection, along with rotating and updating displays.
Postal Address: PO Box 226 Ulladulla 2539.
Chairperson Shelley Hancock.
Vice Chairperson Ernie Kendrigan.
Secretary Louise Lomas.
Address:
45 Princes Highway, Lake Tabourie, NSW
Hours:
10am-5pm daily, closed Good Friday and Christmas Day
Admission:
Adults $1.50, children 70c, family $4, group concession adults $1, group concession children 50c