Dubbo Regional Gallery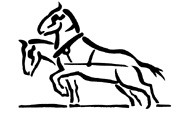 Dubbo Regional Gallery was officially opened in 1989. The philosophy of the gallery is to create a better quality of life in the Dubbo Region through the collection, documentation, conservation, display and marketing of the best of our visual arts and crafts for the enjoyment and edification of the community both now and in the future.
Address:
165 Darling Street, Dubbo, NSW
Hours:
Tuesday to Sunday 11.00am-4.30pm
Admission:
Free, except for special exhibitions.
Facilities:
Wheelchair access, shop, guided tours by appointment, education programs, outreach programs (offsite exhibitions)
Collection:
Dubbo Regional Gallery has a unique main acquisition theme - 'The Animal in Art' - to reflect its rural identity and association with Western Plains Zoo. The Gallery is also seeking to acquire works by George W Lambert, briefly a jackaroo in the area. A collection of orignial children's book illustration are to form the core for a future children's gallery/museum.
Items
Oil Painting
Fox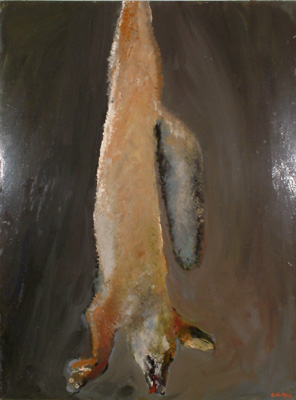 Description:
Painted by Boyd whilst he was a resident of the United Kingdom, it depicts a very dead fox ('the only good kind') ignominiously strung up by his hind legs with red tongue lolling out of his mouth.
Sculpture
Bird in a Tree

Description:
Abstract bronze. Height 136 by 18.5 by 16.5cm. The artist trained under Henry Moore at Chelsea Polytechnic, UK.
Foundary: Meridean Sculpture, foundary Melbourne, Victoria. Artist trained under Henry Moore ar Chelsea Polytechnic, UK. Received an AM in 1992.
Sculpture
Mitch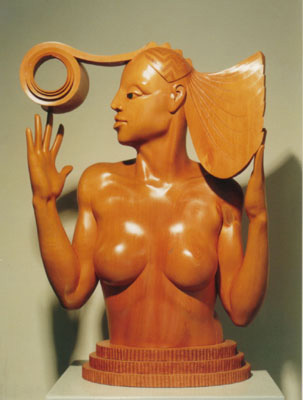 Description:
Lifesize head and bust, female nude, hand carved. Huon pine. 655 x 520 x 199mm. 'Mitch' was handcarved from one block of huon pine at the Red Cedar Workshops, Pyrmont. The baulk was salvaged from the remains of a Tasmanian woodchipping plant.
"Mitch" was hand carved from one block by Michael Gill in the Red Cedar Workshops, Pyrmont. The Baulk was salvaged from the remains of a Tasmanian woodchipping plant.