Inverell Transport Museum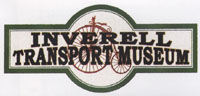 Inverell Transport Museum was formed to display Veteran, Classic and Antique vehicles for the locals and visitor to our district. Inverell is classed a one of the go ahead antique car clubs of the state. A virtually new building of 3800suare metres of concrete construction was available from the Shire Council. Help was freely given by the local council, the Business Enterprise Centre, and local service clubs. An area of 3ha is available for our annual car show. Groups of car enthusiasts from Queensland, NSW and Victoria are making use of the museum for their tours with teas and meals available by prior booking.
Address:
Taylor Avenue, Inverell, NSW
Hours:
Every day 10.00am - 4.00pm. Closed Christmas Day.
Admission:
Adult $6.60, Seniors $5.50, Children (5 - 13yrs) $3.30
Collection:
The museum collection consists of 120 vehicles and 60 motor cycles, ultra light aircraft, as well as WW2 aircraft engine/cutaways, WW2 jeeps and several trucks. The cars are from America, England, Europe and Australia.
Items
Motor vehicle
Moon - model Diana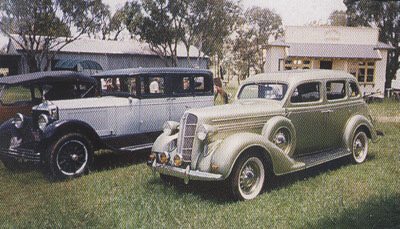 Creator:
Moon Motor Car Company, St Louis, USA
Description:
Absolutely original vehicle and has been garaged its whole life. It has hydraulic brakes, a straight 8 continental motor and blue velvet upholstery. The last registration expired on the 4th September, 1939.
Truck
Leyland Truck, 6 tonne capacity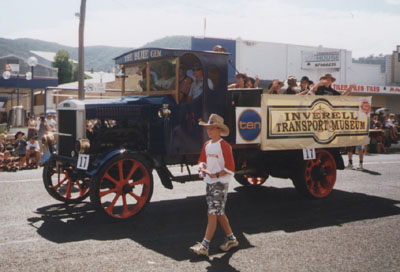 Creator:
Leyland, England
Description:
This is a solid rubber-tyred truck, first used by Inverell Shire Council for roadworks. Later sold and a portable Sapphire mining plant constructed on the chassis. Now restored to the original condition. Top speed - 18mph.
Motor buggy
Dayton Motor Buggy
Creator:
Dayton Motor Buggy Company, Chicago, USA
Description:
Owned by a doctor at Bundarra (near Inverell), and bought by J Guahroger in the 1930s. It is in 99% original condition, the motor was reconditioned in the 1960s. Body no. 206, Engine No. 784 in good working order. Our investigation revealed that this vehicle appears to be the only one of this style in the world in original condition.
Motor car
Single seat car
Creator:
Chenard & Walcher, France
Description:
This vehicle was found at Burren Junction NSW in a very poor state in 1978. It took another 4 years to locate most parts so that restoration could commence in 1982, and it then underwent 17 years of restoration. There is no other known vehicle of this make and model in Australia.
Motor Vehicle
Model A Ford, Single seat sports coupe
Description:
An original vehicle with 16315 miles on the speedometer. It has been garaged its whole life and is still owned by a family member of the original owner.