Westpac Museum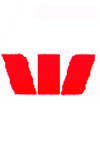 The Museum traces Westpac's history from its beginnings in 1817 as the Bank of NSW to the present age of plastic cards and electronic banking. It features dateline exhibits in chronological order; authentic room settings of early banks, a working branch of the 1890s and a programmed computer which answers commonly asked questions.
Address:
6-8 Playfair Street, The Rocks, NSW
Hours:
9-5pm Mon-Fri, 10am-4pm Sat-Sun
Facilities:
Disabled toilet, 24 hr ATM, Westpac Banking Corp-The Rocks
Collection:
The Westpac Museum presents: "Then and Now: A Journey from Melbourne in 1956 to Sydney 2000", comparing the technological, financial and social changes since the 1956 Melbourne games leading up to Sydney 2000 Olympics.