Grafton Regional Gallery

There are three exhibition galleries within the Grafton Regional Gallery - historic Prentice House, Main Gallery and The Loft. Major additions and renovations were completed in 1999. There are now state of the art exhibitions spaces, a multi-purpose studio workshop, an outdoor arena and collection storage facility. The gallery is home to the prestigious Jacaranda Acquisitive Drawing Award (JADA). With prize money of over $15,000, the JADA seeks to encourage and promote contemporary Australian drawing.
Address:
158 Fitzroy Street, Grafton, NSW
Facilities:
Shop, guided tours, education services, wheelchair access, refreshments
Collection:
The Gallery Collection of over 400 works is constantly growing through an active policy and regular donations. The collection consists of four main area. Contemporary Australian Drawing, Regional Art, The O'Grady Watercolour collection and Jacaranda Art Society Acquisitions 1961 - 1988.
Items
Drawing
Secret men's business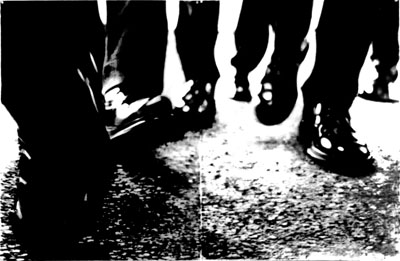 Description:
Acquirea through the 2000 Jacaranda Acquisitive Drawing Award. In two sections, this piece examines the false reality between fashion photography and contemporary drawing practice.
Item Id Number:
2000.027DR
Photograph
Crowning, Ceremony Jacaranda Festival 2000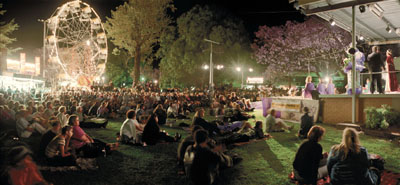 Description:
Photograph was taken as part of the artists project study on Australian leisure. Print was included in touring exhibition 'Leisureland'. Highlights annual Grafton festival and crowning of Jacaranda Queen.
Item Id Number:
2001.012PH
Painting
King Parrots
Creator:
Gladys Yvette O'Grady
Description:
Part of the historical watercolour collection at Grafton Regional Gallery. O'Grady's life spanned 91 years. A number of the watercolours are also in the collection of the Mitchell Library, Sydney.
Item Id Number:
1998.012WC
Drawing
The dream I had, and later lost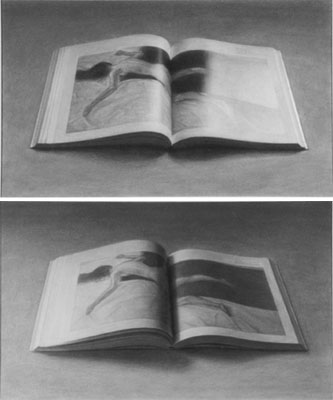 Description:
Winner of the 2000 Jacaranda Acquisitive Drawing Award, judged by Roger Butler, Senior Curator of Prints and Drawing at the NGA. Work has been created in pastel on velvet paper, and is a diptych.
Item Id Number:
2000.028DR
Drawing
Notes to Basquiat: Mr Decay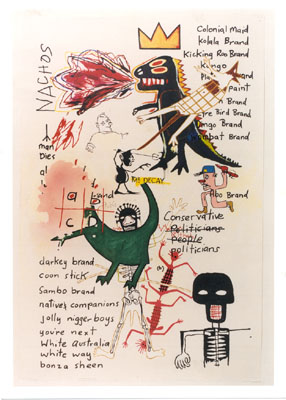 Description:
This piece was the winner of the 1998 Jacaranda Acquisitive Drawing Award. Has been included in some landmark curatorial projects.
Item Id Number:
1998.008DR