Macleay Museum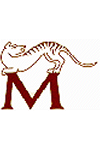 The collection was given to the University of Sydney in 1887 by Sir William John Macleay, and incorporated the natural history and ethnographic collections of three members of the Macleay family. The collections are still of considerable research interest and great historical significance, and have been expanded to include historic scientific instruments and historic photographs. The museum has many nineteenth century features including elegant cedar display cases and an atmosphere of great charm and aesthetic appeal. Temporary exhibitions complement the permanent displays.
Address:
Gosper Lane, University of Sydney, NSW
Admission:
Free (special services are charged for)
Facilities:
Library, guided tours, education programs, function space, reproductions of photographs from the historic photograph collection, research access by appointment
Collection:
700,000 insects, 9,000 birds, 1,500 mammals, 3,000 fish, 40,000 marine invertebrates, 1,000 historic scientific instruments, 50,000 historic photographs, 6,000 ethnographic items
Items
Stick insect (Dryocelus australia)
Lord Howe Island Stick Insect
Creator:
Collected by Captain HM Denham, HMS Herald
Description:
An early specimen of a now extinct insect. A dark brown, thick insect about 12cm long and 1cm wide.
Binocular microscope
Creator:
Swift and Son, London
Description:
Large petrological microscope with mechanical stage.
Mask
Darnley Island Turtle Shell Mask
Creator:
Collected by Sir William John Macleay, Chevert Expedition, 1875
Description:
Mask made from turtle shell plates, pierced and sewn together. Human like face with pearl shell eyes.
Doria's tree kangaroo (Dendrolagus dorianus)
Creator:
Collected by Andrew Goldie
Description:
A macropod, standing approximately 600mm high, short ears, hooked claws and dark brown forward facing fur on its back.
Item Id Number:
M376-M378
Photograph
University of Sydney, Main Building
Description:
Chloro-bromide print on card of University of Sydney, main building.
Item Id Number:
89/008/005