Macquarie University Biological Sciences Museum
Over the past three decades, the department of Biological Sciences has established an impressive teaching collection of zoological specimens and other objects. The Biological Sciences Museum is dedicated to the preservation and curation of this collection. Most exhibits are concerned with the unique Australian native flora and fauna. While these exhibits cover a wide range of topics, they always return to the common theme of evolution, biodiversity and conservation of Australian wildlife.
Address:
Building E8B - 110, Macquarie University, North Ryde, NSW
Hours:
Monday - Friday 10am - 4pm
Admission:
Free (groups and education programs between $5 - $10)
Facilities:
Wheelchair access, guided tours, education programs, brochures, museum hire as venue, specimen loans, natural history films.
Collection:
The collection contains some 10, 000 objects. The collection looks at corals and shells, insects, reptiles, microscopes, taxidermy, bones and human development. The exhibits also display indigenous collections containing every day objects, jewellery, and spears. In additon an exhibit containing live animals and reptiles, allowing a hands-on experience.
Items
Animal - Reptile
Bearded Dragon - Amphibolurus Barbatus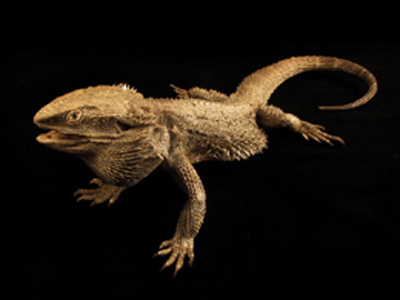 Description:
Taxidermied lizard with head and body raised in defense/threat posture.
Animal - Monotreme
Platypus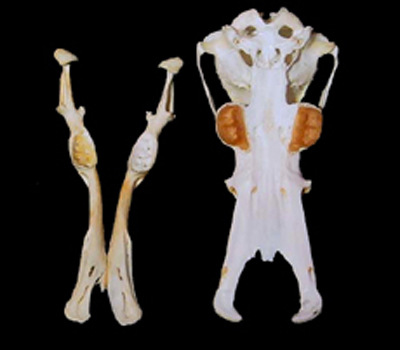 Creator:
Ornithorhynchus Anatinus
Description:
Skull and Lower Jaw of Platypus