New South Wales Lancers Memorial Museum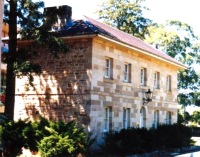 The NSW Lancers Memorial Museum commemorates the history of the NSW Lancers, Australian Light Horse, Cavalry and the Armoured Corps. Situated in 19th Century Lancer Barracks, the Museum has a large collection of cavalry and armoured corps memorabilia including a well maintained collection of armoured vehicles. The Museum contains New South Wales Cavalry and Light Horse memorabilia as well as memorabilia, photographic equipment and vehicles from the Royal Australian Armoured Corp.
Address:
Linden House, Lancer Barracks, 2 Smith Street, Parramatta, NSW
Hours:
10am-4pm Sundays Only * Museum currently closed due to defence security situation. Hope to re-open again soon.
Admission:
Adults $5.00, Children and Pensioners $1.00
Collection:
The collection has many strengths. It includes uniforms, saddlery, banners, drums, photos, models and armoured vehicles. Many of which are fully operational.
Items
Sattleberg Tank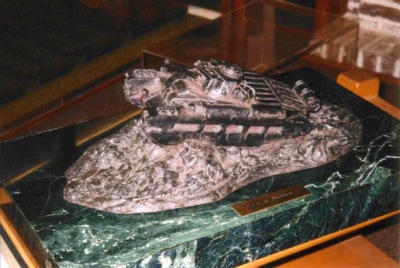 Description:
Sculpture of Matilda Tank in mud near Sattleberg, New Euinea
Kings Banners (2)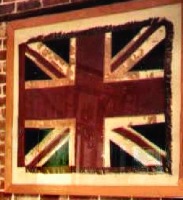 Description:
Kings Banner presented to NSW Lancers commemorating participation in South African & First World War. Second Banner replaced by Cavalry Guidon in 1926 - See info on Guidons at Museum Website.
Horse Drum and Banner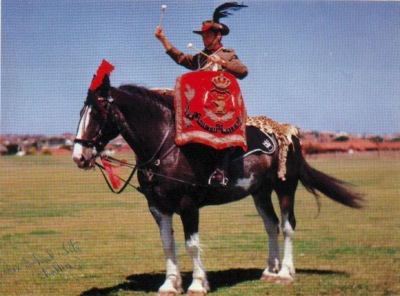 Description:
Drums used when Regimental band was mounted on horseback. Banners were donated by Lady Carrington wife of former governor of NSW and Regimental Honorary Colonel.
Centurion Tank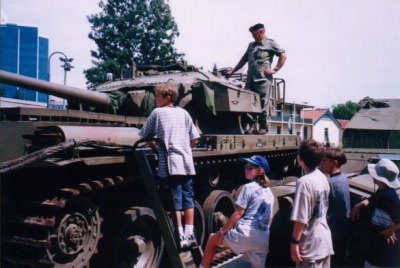 Creator:
British War Office
Description:
In 1943, after a succession of unfortunate tank deigns the British War Office commissioned a new specification calling for a tank with durability, reliability, a weight of 40 tons and the ability to withstand a direct hit from the German 88mm gun. Six prototypes were developed before the end of World War 2, but arrived too late to take part in the war on German soil.

It was soon recognised that the weight restrictions had to be lifted as the original specification could not be achieved within the 40 ton weight limitation.

The early vehicles were equipped with a 17 pounder main gun and a 20mm Polsten cannon. They also featured frontal, glacis plate armour to deflect shot, a partially cast turret and Horstmann suspension.
Vietnam, Puckapuntal, Victoria