S.H. Ervin Gallery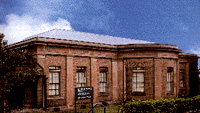 The S H Ervin Gallery collection comprises a number of large bequests, plus donations and acquisitions, centred on Australian paintings and works-on-paper spanning 200 years. Of special note are ten paintings by Conrad Martens.
Address:
Watson Road, Observatory Hill, Sydney, NSW
Hours:
Tuesday to Friday 11.00am - 5.00pm, Saturday, Sunday & Public Holidays12.00noon - 5.00pm
Admission:
Adult $6.00, Concession $4.00 (variable)
Facilities:
Gallery shop, cafe, library, public programs, wheelchair access
Collection:
443 artworks; 450 books; 1,164 photographic documentation
Items
Watercolour
"Gold Mining in Australia: the Monitor at work"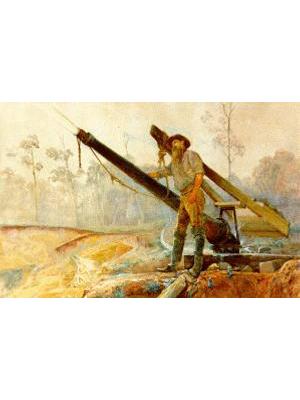 Pastel
"A Rocky Highland Landscape with figures on a track"