St. George Regional Museum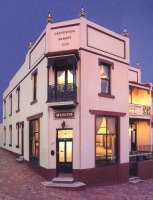 The St. George Regional Museum is maintained and run by Hurstville City Council, as a facility designed to collect, preserve, interpret and exhibit artefacts that relate to the history, heritage and culture of the regional area. The Museum is an ever changing entity designed to adapt to the needs of the local community, through interesting educational and public programs and special events.
Address:
319-321 Forest Road, Hurstville, NSW
Hours:
Tuesdays to Thursdays 10.00am - 4.00pm and the first Saturday of the month, 10.00am - 3.00pm. Other times by appointment
Admission:
Free. (organised tours cost $2.50 each
Facilities:
Guided tours, education programs for primary, secondary schools, tertiary and continuing education groups, "Bakery Bulletin" available, audio visual equipment, car parking facilities
Collection:
The St. George Regional Museum collects, records, researches, preserves, displays and stores material culture from the St. George district pre-1788 to 1970. The material culture collected will be used in temporary and permanent exhibitions, public programs and other special events. Strengths of the collection include domestic paraphernalia and private life of women and children.
Items
Toy
Bed and bedding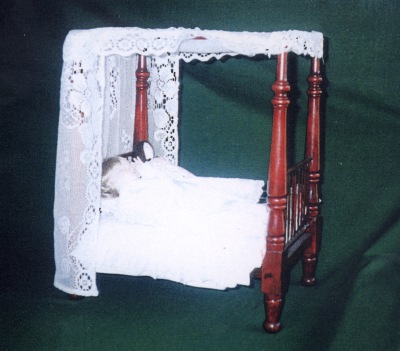 Creator:
William Joseph Rose and violet Hunt (bedding and canopy)
Description:
Toy four poster bed and canopy with quilt, blanket, sheets, mattress, pillow and sham.
Date:
1900 (bed), 1990 (bedding)
Hurstville local government area
Building Fittings
Wall vent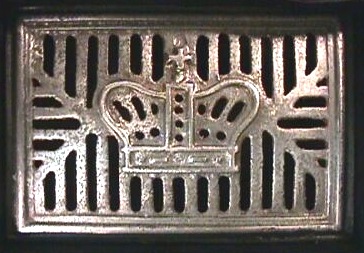 Description:
Wall vent with crown design, contained in a black felt covered wooden box. Originally from Hurstville Police Station. The police station was built in 1909.