Australian Sugar Industry Museum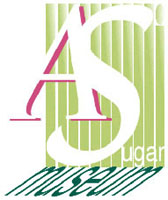 Established in 1977, the museum is located in the sugar village of Mourilyan, just south of Innisfail North Queensland, and is dedicated to Australia's sugar heritage, from 1823 to the present day. In 1988, with Bicentennial funding, the Museum's display space was significantly enlarged, exhibits improved and a retail area added.
The museum offers guided tours, audio visual presentations, static displays, changing exhibitions and activities for children.
In the Sugarama Gallery attached to the museum a changing exhibition program showcases Queensland's social history and visual arts.
Address:
Bruce Highway, Mourilyan, QLD
Hours:
May - October: Monday - Saturday 9:00am - 5:00pm, Sunday 9:00am - 3:00pm. November - April: Open Monday - Friday 9:00am - 5:00pm, Saturday 9:00am - 3:00pm, Sunday 9:00am - 12:00noon. Closed Christmas Day & Good Friday.
Admission:
Adults $5, Children/Concession $3, Famil $14. Groups: Adults $3, Children $2.
Collection:
The collection comprises contemporary and historical photographs, books, documents, domestic objects and artefacts related to Australia's sugar heritage. Historic tractors, locomotives, harvesters, implements and a working model of a 500 horse power steam driven crushing engine are on permanent display.
Items
Sugar Canister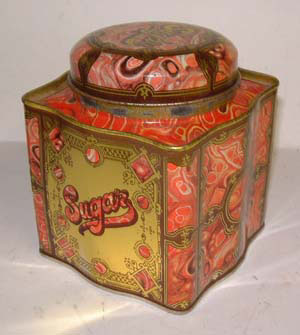 Description:
This sugar canister is representative of the Australian Sugar Industry Museum's collection of Sugar Containers and Devices. A particular theme for the collection is Art Deco due to the region's Art Deco architecture.
Item Id Number:
ASIM.SC.1070
Black and white photograph - panoramic
Mourilyan Mill, 1927

Description:
In 1926, Mourilyan mill created a world record in producing (on average) a ton of 94 net titre sugar from 6.44 tons of cane. At one time it took ten tonnes of can.
Robert Belbin was an Innisfail resident from 1925 - 1930. During this time, Belbin travelled from Mackay to Mossman photographing sugar mills, farms, town centres and scenic views. Most of the images of mills were taken whilst crushing so he organised farm photos in the slack season. He would line up the farmer's family on the front verandah, their cows and draught horses, drays, wagons, car and truck, and even the chooks if they were handy! Using the panoramic swing, he could show the cane crop on both sides of the house and view over to the nearest mountain.
In the towns he would set up the camera in the main street, wait for a lull in the traffic, try to halt the pedestrian and stray dogs and let the camera swing 180 degrees. Later he would offer the photographs for sale to the shop owners, staff and local newsagents.
The panoramic format was unusual at the time, achieved by a camera imported from the USA in 1914, a Cirkut manufactured by Eastman Kodak in Rochester New York.
The Australian Sugar Industry Museum collects Belbin photographs and in 1999-2002 toured an exhibition of his work entitled 'Cirkut'.
Item Id Number:
ASIM. Ph.1071
Crushing Engine - Goondi Mill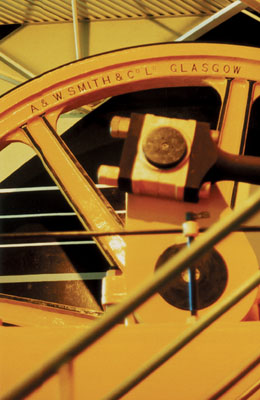 Creator:
A&W Smith & Co Ltd
Description:
500 Horsepower stream-driven crushing engine from No. 3 crushing plant, CSR Goondi Mill. Operating at 500 HP its piston has a diameter of 2ft 6ins and a 4ft stroke. Believed to be the largest steam engine of its kind on public display in the southern hemisphere.
Item Id Number:
ASIM.M.1066
Goondi, Innisfail, Queensland, Australia
Tractor - Fordson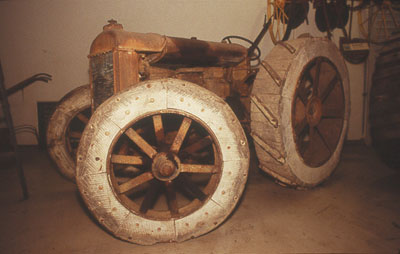 Description:
An example of rural ingenuity - the wood around the steel wheels was added by Percy Benn of El Arish as an early attempt to raise the tractor higher off the ground in order to pass over the young cane without damaging the crop. The trembler coil ignition consisted of a series of magnets spaced around the fly wheel and a coil that generated an electrical current which passed through four trembler coils to the spark plugs. Also features homemade mechanical forerunner of a three point linkage.
Item Id Number:
ASIM.F.1065
El Arish, Queensland, Australia
Steam Loco - Fowler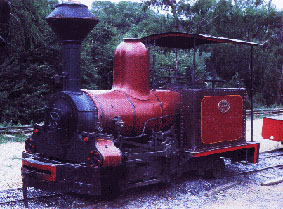 Creator:
John Fowler & Co
Description:
Patent drive 0-4-2T Narrow Gauge Loco Works no. 4668. Built by John Fowler and Co. Leeds in 1883, it was Mourilyan Mill's first loco. Used to construct the mill's tramway and to haul cane to the mill, and sugar to Mourilyan Harbour.
This loco is the last surviving Patent Drive in the world. One of three specially designed to handle inclines. According to an article in the 'Courier' dated December 23rd 1887, this engine was '...capable of pulling 35 tons up a gradient of 1 in 55.'
The 2 foot gauge tramway system was unique to the sualia and was the means for opening up the Queensland canefields for agriculture. Often the only means of communication for the early settlers was via the local mills tramway. The primitive dirt tracks to their farms were impassable during the 'wet' and not much better when it wasn't raining. Many used pump trollies or jiggers to travel the tramways. The trains were also used on social occasions such as mill picnics and excursions.
Item Id Number:
ASIM.T.1067
Mourilyan, Innisfail, Queensland, Australia