Fire Brigade's Historical Society Qld Inc
Located in a historic village complex, has a replica fire station with early model mack appliance and hand reel. Museum building contains 5 vintage fire appliance, 1 turntable ladder - models photographs - patches badges - portable equipment.
Address:
North Pine Country Park - Dayboro Road, Kurwongabah, QLD
Hours:
8am-1pm Sun or by appointment
Facilities:
Wheelchair access, guided tours, mini program, free bus to site from train station.
Collection:
7 vintage fire appliances - equipment Australian and Overseas helmets and uniforms, patches and badges. Australian and Overseas vintage breathing apparatus, portable equipment, early style watchroom, hand drawn reel
Items
Fire hose and reel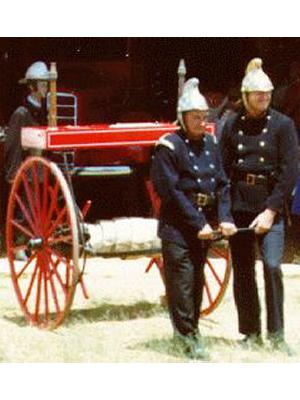 Description:
Hand drawn hose reels mounted on wooden wheels, serviced the area of New Farm and carried fire fighting equipment.
Fire truck
Model 75 Mack Pump/Escape Fire Engine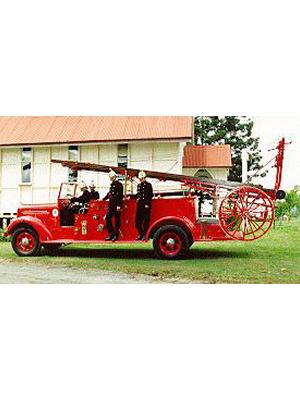 Creator:
Mack Truck Pty Ltd
Description:
Lend Leased from America during World War II, this truck services the areas of Ipswich and Rockhampton.
Ladder
Bayley Ladder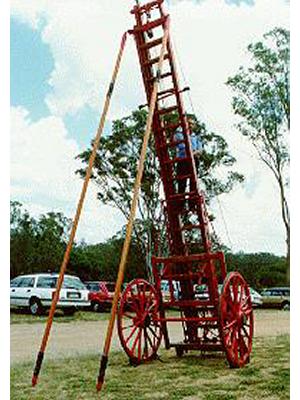 Description:
Fifty feet wheeled escape ladder, mounted on sliding carriage, wooden spoked wheels, carried on fire engine. Removed and positioned by three man crew for fire fighting.
Fire truck
B505 Mack Thermodyne Pump/Escape Fire Engine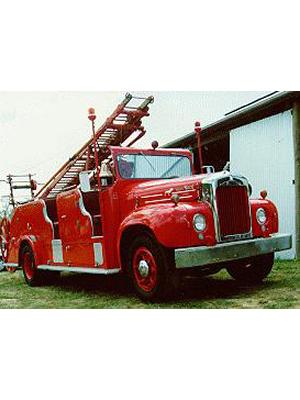 Creator:
Mack Trucks Pty Ltd, MFB Brisbane and Enoggera Motor Body Works
Description:
Unique to Brisbane Fire Brigade, only six of this body type were built.