Charters Towers and Dalrymple Archive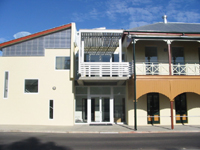 We are a community based not-for-profit organisation who collect and preserve paper-based material that focuses on the history of Charters Towers and the surrounding Dalrymple Shire.
Address:
Gill Street, Charters Towers, QLD
Hours:
Monday - Friday 10:00am - 5:00pm; Sunday 10:00am - 12:00noon.
Collection:
Charters Towers and Dalrymple Archives focuses on all aspects of Charters Towers history. The collection contains 2,300 records, 1,500 photographs plus mining records including maps and plans.