Reef HQ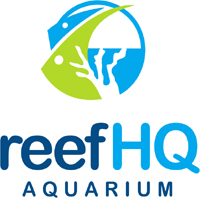 Following a major refurbishment, Reef HQ reopened in July 2002. Reef HQ is operated by the great Barrier Reef Marine Park Authority to enhance community understanding, appreciation, experience of and support for the Great Barrier Reef and the Marine Park.
Reef HQ provides visitors with an accessible, realistic and educational coral reef experience where the principal attraction is a 2,500,000 litre living coral reef ecosystem exhibit separated by a walk through tunnel featuring a Predator exhibit with a recreation of the SS Yongala, one of the world's top wreck dives. Over 1800m2 of supporting living exhibits and interactive displays together with a program of interpretive events, café and shop complete the visitor experience.
Reef HQ has an extensive P-12 school education program, including videoconference outreach nationally and internationally. Over 180 Reef HQ Volunteers provide over 20,000 in support of interpretive, education, community, promotion, curatorial and function programs.
Address:
68 Flinders St, Townsville, QLD
Hours:
9.00 - 5.00 pm daily (except Christmas day)
Admission:
Adults $19.50, Concession $15.00, Child (4-14) $9.50, Family (2 adult 2 children) $49.00, School groups $6.90
Facilities:
Reef In store; Coral Cay Café; Reef HQ events: Reef HQ Education; Reef Sleep (overnight excursion to Reef HQ); The Living Classroom.
Collection:
"Collection" is primarily living Animals and Plants.
Items
Living Coral Reef Exhibit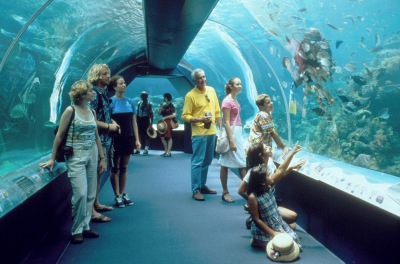 Creator:
Great Barrier Reef Maine Park Authority
Description:
The Coral Reef Exhibit is the feature exhibit of Reef HQ and consists of a two and a half million litre aquarium housing a living coral reef ecosystem open to the atmosphere complete with waves and currents and a community of corals, fish, invertebrates and plants. No other aquarium in the world exhibits a living coral reef ecosystem on such a large scale.
Great Barrier Reef, Queensland