Sea Shell Museum
Over 50,000 marine molluscs from all over the world fully identified with habitat and locality data. Supporting displays on mans use of shells over the ages. Educational displays on growth, colour ect.
Address:
322 Esplanade, Scarness, Hervey Bay, QLD
Hours:
9.00am - 5.00pm 7 days a week
Admission:
Adults $4, Children $2, Family (2 parents and 4 children) $10.
Collection:
The Museum's mission is to introduce the public to the amazing world of shells. It is one of the larger public displays of sea shells in Australia. It is housed in a new specially designed building.
Items
Shell Craft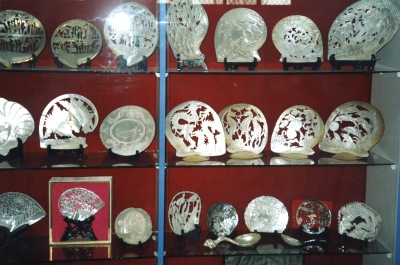 Description:
Part of the display of Mother of Pearl carvings. The Museum is actively expanding the Mother of Pearl display with worldwide searches
Shells
Volutidae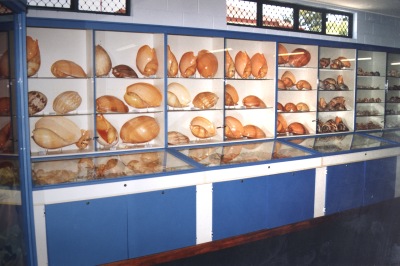 Description:
Part of the Volutidae display, Volutes from throughout the world.
Shells
Cypraea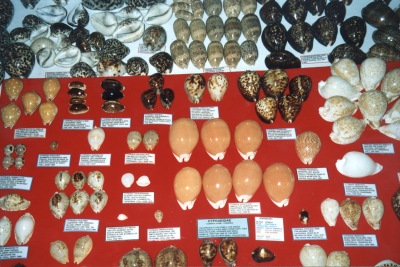 Description:
Small parts of the collection of Cyreaidae. All species have locality, habitat, date collected and scientific classification.
Shell Craft
Horse
Description:
With Mother of Pearl, getting scarcer, such crafts are seldom seen.
Shell
Giant Clam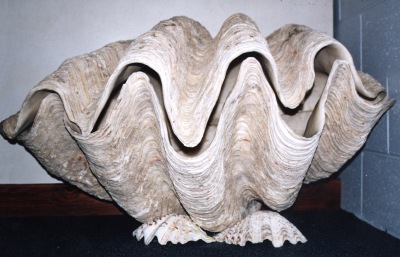 Description:
Scientific name 'Tridacna Giga' weight 200 kilograms - matching double. This species is currently protected under CITES.