Cobb & Co Store Museum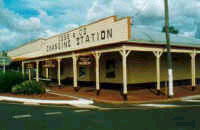 The Cobb & Co Store Museum focuses on the local history of Cobb & Co, in particular the Surat to Yuleba route where Cobb & Co made its last run in 1924. Our feature exhibition 'Changing Ways' follows this theme, displaying our working Cobb & Co coach, an exact scale model of a fully harnessed coach and the local history of the Cobb & Co, including the stories of the families who worked for the company. 'All Among the Wool' shows something of the spirit of the industry that played such a large role in the Shire's development, displaying machinery and memorabilia, as well as stories from the wool and shearing industry. The remainder of the museum displays temporary exhibitions illustrating the many aspects of the Shire's social history.
Address:
62 Burrowes St, Surat, QLD
Hours:
Weekdays 9.30am - 5.00pm. Weekends 10.00am - 4.00pm
Collection:
950 historical photographs, Humble and Son's wool press, Iron flood boat, Pluviograph. Dispersed community collection.
Items
Iron Boat
Iron River Boat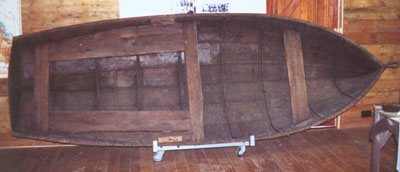 Description:
Many properties subject to flooding kept a boat for flood times when they were needed for checking stock, collecting supplies, or even ferrying children to school. Tar was used to seal the boat, and to protect it from rust. This boat was used on 'H Lagoon', Surat.
Wool Press
Ferrier's Wool Press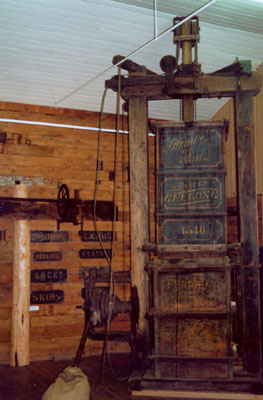 Description:
The inventor of the Ferrier Press, David Ferrier, took out the patent for 'Improvements in Presses for Pressing Wool' in Victoria in 1876. Two years later he moved to Queensland, purchasing first 'Rosevale' near Surat and then 'Brynog'. This wool press was used in the shearing shed at 'Brynog' Surat for almost 80 years. Family tradition suggests that this press was presented to David Ferrier in return for yielding the patent rights to the manufacturers, Humble & Sons of Geelong.