West Torrens Railway Signal, Telegraph & Aviation Museum
The museum's focus is on railway siganlling & safe working, telegraphic communications, aviation communications & navigation, and aviation pioneers, particularly of South Australia. Our state's Air Force heritage is honoured with special displays of model aircraft, uniforms, photographs and memorabilia. Emphasis is placed on working displays throughout the museum. There are extensive library resources.
Address:
112 Marion Road, Brooklyn Park, SA
Hours:
Sunday 1pm-4.30pm or by arrangement.
Admission:
Adults $2, Concession $1 (pensioners, students and senior citizens). Accompanied children free.
Facilities:
Wheelchair Access, Reference Library, Guided Tours, Toilets.
Collection:
One building with courtyard displays. Railway signal equipment, aviation electronics equipment, aviation pioneers display, photographs, memorabilia. Home of the Civil Aviation Historical Society of South Australia.
Items
Aviation Communications
Flight Service Console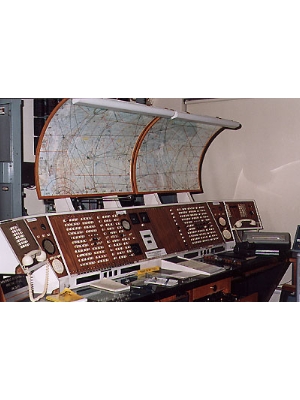 Description:
The console of an ex Broken Hill Flight Service Unit for comunication between ground and aircraft.
Aviation Memorabilia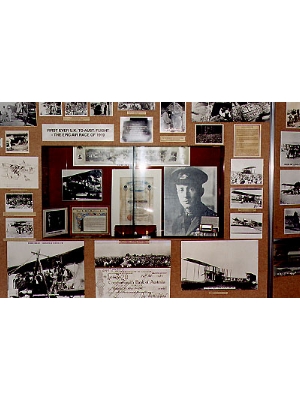 Description:
One of two display cases with photos and memorabilia of the famous Vickers Vimy historical flight from England to Australia in 1919.
Museum Building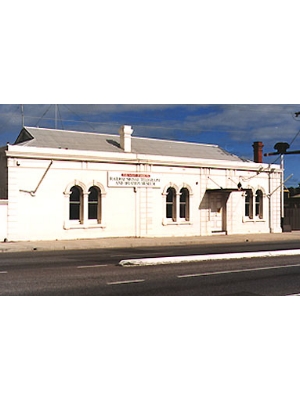 Creator:
West Torrens Council
Description:
Building was erected in 1888 as chambers for a newly created council.
Railway Signaling
Staff Instruments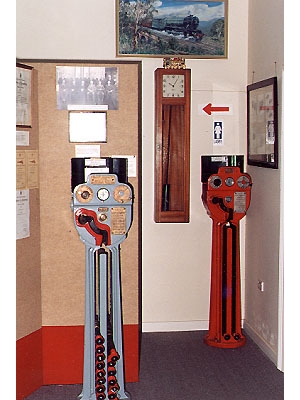 Creator:
Webb & Thompson, Liverpool UK
Description:
Tablet Staff to be used for Staff working on trains over single lines.
Railway Signaling
Interlocking Frame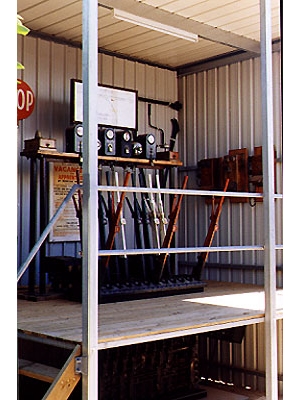 Creator:
(Unknown) general railway signal style.
Description:
Section of railway signal cabin with levers to operate signals and switches.