Booleroo Steam and Traction Preservation Society Inc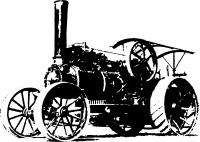 Our Museum covers an undercover area of 2,500 sq metres. It contains an extensive collection of tractors, stationary engines, steam engines plus collections of bottles, tractor seats, magnetos and other early farm memorabilia. Each year we hold a Rally on the last Sunday in March (or the first Sunday in April - to avoid the Easter weekend) when the machines are started and displayed outside.
Address:
Arthur Street, Booleroo Centre, SA
Facilities:
Limited wheel chair access, guided tours
Collection:
Our collection contains steam engines, vintage and veteran tractors, stationary engines and historic farming equipment.
Items
Caterpillar Tractor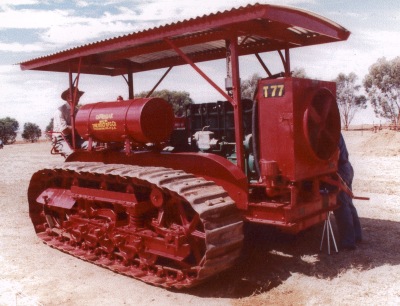 Creator:
Holt Manufacturing Co
Description:
Originally used on a farm at Appila where it pulled 3 ploughs - completing 100 acres in 34 hours using 3-4 gallons of fuel per hour. It also had a hitch made for it so it could pull 2 harvesters at one time.
Adelaide, Southern Australia
Steam Roller
Vertical Boiler Tandem Roller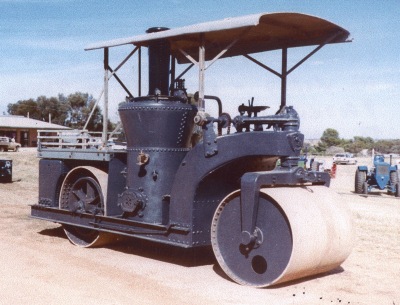 Creator:
Aveling and Porter
Description:
Purchased new by Adelaide City Council. Developed to work with bituminous toppings which were becoming widely used in road making, and more importantly to enable it to compete (unsuccessfully) with the rapidly improving internal combustion powered vehicles.
Adelaide, Southern Australia
Tractor
Description:
The world's first commercially produced full injection compression ignition (diesel) tractor. It has paper ignition start. To make starting easier on cold mornings a kerosene tank was fitted by E Shrapel and Son Ltd of Tanunda, SA.
Adelaide, Southern Australia
Ploughing Engine
Single Cylinder Steam
Description:
One of a pair delivered new to Mutooroo, SA in 1876 along with associated ploughs and scoop. The main work was dam scooping. An odd feature is backhand steering which requires the steering wheel to be turned in the opposite direction to normal.
Adelaide, Southern Australia
Stationary Engine
Description:
Acquired from Mypolonga Pumping Station where it was last used during the 1956 River Murray floods.
Adelaide, Southern Australia