Kadina Heritage Museum
The Kadina Heritage Museum incorporates the National Dryland Farming Centre. The Museum is transforming its comprehensive agricultural machinery collection into a dynamic interpretive centre. It aims to explore all aspects of rural life along with the evolution of dryland farming machinery and techniques for which the region of Yorke Peninsula is renowned. This is the home of the Stump-jump plough! The colony of South Australia rapidly became the granary of the continent an early push towards mechanization.
Admission:
Adult $5.00, Children $2.00
Facilities:
Museum shop, some disabled access, guided tours.
Collection:
Sheds have been upgraded and extended to create over 4,000 square meters of exhibition space.
The Museum houses Australia's most comprehensive collection of machinery related to dryland farming. Items span over a hundred years of development in farming techniques.
Since the invention of the Stump-jump plough (demonstrated on video), Yorke Peninsula farmers have continued to look for innovative solutions, so local ingenuity can be seen through the collection. Farming machinery manufacture continues to this day.
A growing collection of photographs is being utilised to interpret the farming story.
The mine manager's residence introduces the dramatic arrival of copper mining, which was the impetus to further settlement. The town's story is told in another building. A further section houses many old printing presses including the only "Bell & Valentine" in Australia.
Items
Commer Truck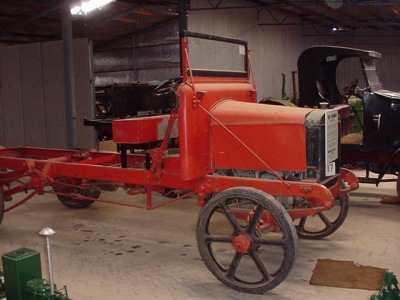 Description:
Chair driven truck with solid rubber tyres. Imported to South Australia by Abattoirs Board. Used as a fleet truck for meat delivery (1912 - 1937)
Horse Drawn Reaper
No. 2 six foot side delivery plough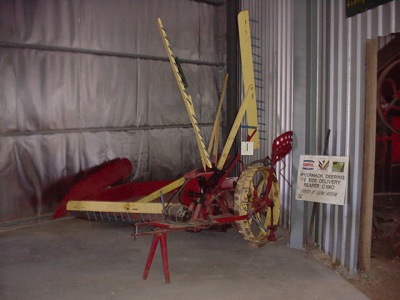 Creator:
McCormack Deering
Description:
Horse Drawn Reaper that cut and dropped off Hay in shape of sheath.
Reaper/ Thresher
8 foot Massey-Harris Reaper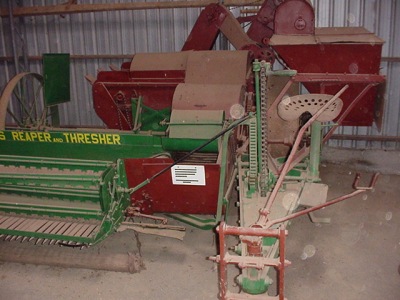 Creator:
Messrs - East, Charlton and Chapman
Description:
The first machine in the world to cut, thresh and clean all driven from a single wheel by a small team. The designers travelled to Canada in 1909, where Massey-Harris built the first machine. It was very successful in harvesting down and tangled crops.
Horse Drawn Plough
Whittaker Plough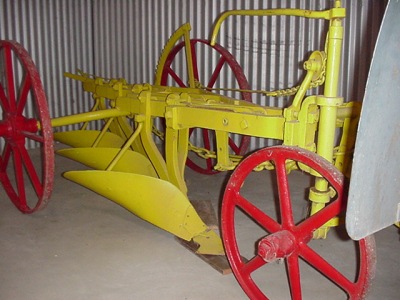 Creator:
George Pyke Dowling Whittaker
Description:
This is a 3 wheel, 4 furrow horse drawn plough. Instead of being rigid, it allows individual plough shares to ride over stumps. It allowed partially cleared land to come under production sooner, whereas grubbing stumps was uneconomical. This Plough was only identified by Mr J.W. Whittaker as an original Whittaker Stump Jump Plough in 1997. The Stump Jump Plough is the most famous Yorke Peninsula Agricultural Invention.
Kadina, South Australia, Yorke Peninsula
Historic House
Matta House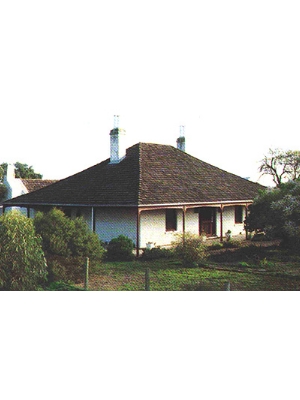 Description:
An Australian Colonial Cottage built of rubble with a timber shingle roof. The oldest known building in the town and a distinct contrast to the Cornish miners cottages of similar vintage. Built 1863, it was the home of Mr Horne, the Matta Mine Manager and then the home of the Chief Blacksmith of the Wallaroo mining company.