Cohuna and District Historical Society Inc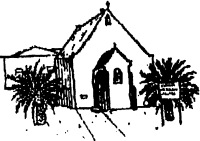 The Cohuna & District Historical Society Inc was established in 1970 and meetings were held in the old library at the Memorial Hall until 1984. The Museum, which received accreditation from Museums Australia in May 2001, is now housed in the former Presbyterian Church (built 1922). A Co-operative was formed to purchase the Scots Church Hall to house and display the growing collection of artefacts, photos and records. Our main fundraising activity is conducted in the old Sunday School Hall where we have Quarterly Trash & Treasure sales. The Archive & Photographic Collections are housed in the adjacent purpose-built brick building. Stage I opened in 1992 and Stages II & III (facilities and Museum storage) in 2000. Our organisation is made up entirely of volunteers; some of whom work set days and others who come in when they are able. All items in our collection have been donated by the local community, as have been the articles that we sell in the Trash & Treasure.
Address:
Sampson & Cullen Streets, Cohuna, VIC
Tel:
0354562713
0354567332
0354567345
Hours:
Monday 9am - 12noon. Enter via Trash and Treasure building in Cullen Street, Fridays 1pm - 4pm Ask at Archive Centre, Weekends by appointment only - phone appropriate numbers.
Facilities:
Toilets, car and bus parking, picnic area, sales outlet, guided tours, research facilities, publications, education
Collection:
Our collection relates to the history of Cohuna and surrounding districts. Microfilm copies of the Cohuna Farmers Weekly from 1913, and the Kerang Times (1882 - 1913) along with a large collection of local documents, memorabilia, maps, newspapers, photographs and family histories dating from the 1850's are housed in the Archive Centre. We have an estimated 3500 museum items and over 5000 indexed photographs plus extensive archives.